I present you 100% wearable two tone lips Look for Summer '12. Without thinking if you can kiss someone, drink or eat – your lips will remain your trademark. This Look is very effective, easy to do, it seems special and most importantly – long lasting. To recreate this Look you will need two lip liners in your favorite colors and two shades of eye shadows in similar colors. I picked orange and red.
Let's begin..
Before applying any makeup to your skin, try to create a routine that includes applying a base in the form of moisturizers that will nourish your face and keep it from premature aging. Currently I am using a cream L'OREAL TRIPLE ACTIVE NUTRITION, day cream for dry skin. After base, start with applying the foundation that will equal the color face and make it fresh and healthy. For this Look, I chose the 123 PERFECT Bourjois Foundation in shade number 52 – Vanilla and I applied it with SHISEIDO sponge applicator.
Using CATRICE EYEBROW SET I fill in the gaps and give them the desired shape.
Over the entire lid, right up to the eyebrows, I applied beautiful SEPHORA IVORY bright  shade from MAKE UP PALETTE (B2 eyeshadow in Sephora palette that I presented here). To give some definition to my eyelids, I applied a bit darker but still very natural eyeshadow to the crease, MAX FACTOR mono eyeshadow No. 12 – Almond.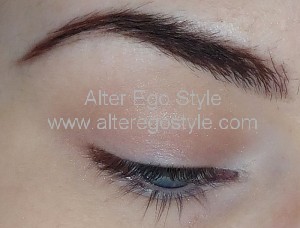 In the very edge of the eyelids I pulled a black line with Catrice smoky eye pencil in shade No. 010 The Earl Black, that has eyeliner on one side and smudge on the other side. I smudged the line on the uper lid making sure that the space between the eyelashes IS completely black. With what's left on the smudge brush I crossed along the lower lash line concentrating more color to the outer third of the lower eyelid.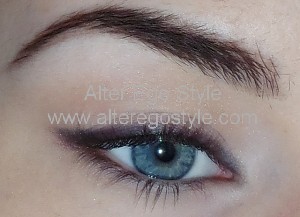 A layer of black mascara BENEFIT THEY'RE REAL.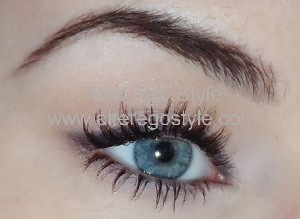 On the cheeks as a contour I used bronzer from PUPA MAKE UP BOOK Once upon a time, and for blush I used  Catrice Defining Duo Blush No. 050 in the shade Apricot Smoothie.
Previously hydrated lips I neutralized with Bourjois HEALTHY MIX concealer No.51 in the shade Eclat Radiance Clair Light. With the same concealer I covered up imperfections and dark circles on my face. For the upper lip, I decided to use AUTOMATIC MANHATTAN LIPLINER No. 22 in the orange shade. I defined and fulfilled my upper lip with lip liner after which I pressed orange eyeshadow from Sephora MAKE UP PALETTE over the entire upper lip using Sephora eyeshadow brush No. 25.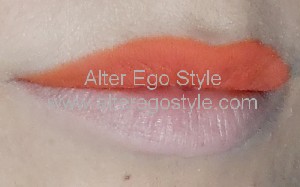 I repeated the same procedure with the lower lip, only used a red lip pencil Catrice PRECISION LIP LINER No. 070 in the shade The Roof Is On Fire and a red eyeshadow from the same SEPHORA MAKE UP PALETTE.  Tiny mistakes you can repair by using your concealer.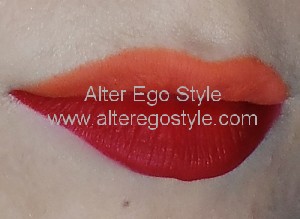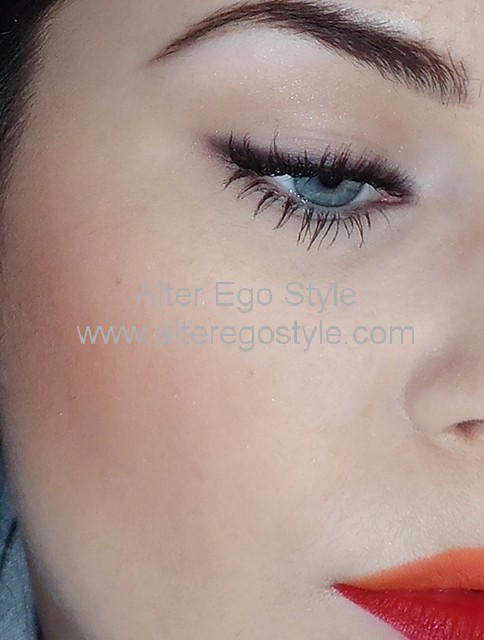 If you do not mind a bit messy appearance of the eyelids, or eyelids that looks a bit greasy, you can play with clear gloss for lips. I used Sephora clear gloss that I applyed with my finger to the eyelids. Personally, I really love the game of precisions and messiness.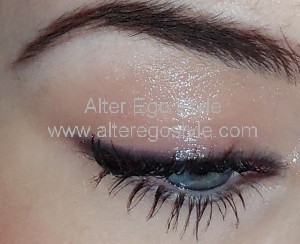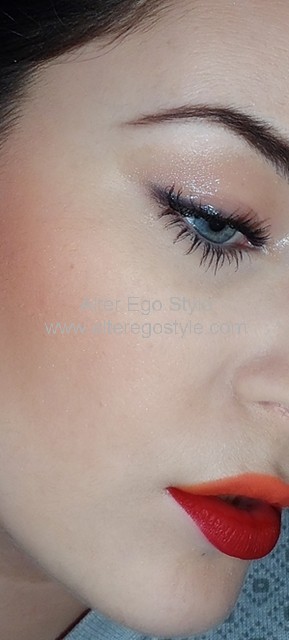 How do you like this look? Would you wear it? Do you have any desire for a new tutorial?
Martina, Alter Ego Style.

Related posts: