Catrice Longlasting Eye Pencil, waterproof u nijansi 040 Karate with Bronze Lee ljepota je za kojom posežem skoro svakodnevno. Zapravo kad ramislim, rekla bih da Catrice ima jako dobre olovke za oči koje mogu stati uz bok i uz 5 puta skuplje. Već sam vam pisala o jednoj posebnoj olovci koja mi se pokazala bolja i od Chanel-ove, mogu samo reći da i ova olovka osigurava identično oduševljenje.
Ova linija sadrži 8 vrlo zanimljivih različitih nijansi, a ovu određenu kupila sam prije odlaska na more. Privukla me igrom brončane note koju ima u sebi, činila mi se kao idealni morski adut, ali kako je vrijeme zahladilo mogu reći da je ovo, osim prave ljetne nijanse, jedna savršena jesenska poslastica. Pristaje gotovo svima, jedna od onih za koju ću se usuditi reći da možete kupiti na slijepo bez isprobavanja.
Automatska olovka koja na kraju ima i svoje šiljilo. Formula je mrvicu presuha i to je jedina mana koju sam uspijela naći. Po nanošenju ove vodootporne olovke ona ostaje u istom formatu koliko god vam je to potrebno. Olovka je zaista vodootporna, ne razmazuje se, dugotrajna je i sporo se troši. Intezivna boja koja ima smeđu baznu nijansu prošaranu brončanim pigmentom.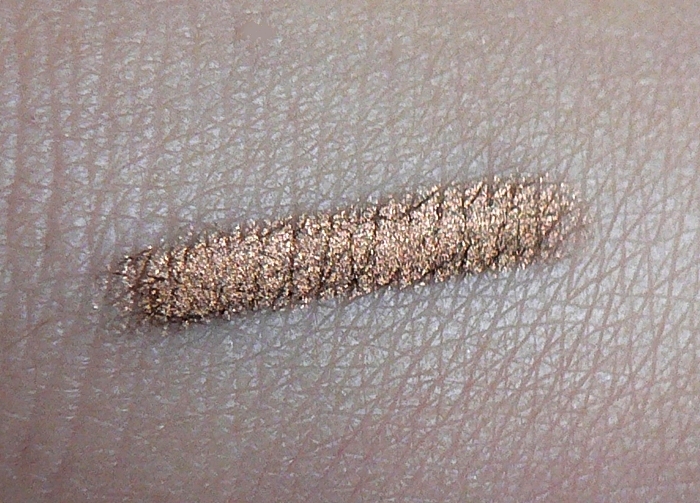 Catrice dugotrajne vodootporne olovke proizvod je na koji svakako trebate obratiti pažnju jer za svega 18,90 kuna dobivate jako kvalitetan proizvod.
Svakako preporučam.
Koji ste vi zadnji proizvod isprobale, a da bi ga mogle usporediti po kvaliteti i s najskupljim kozmetičkim brendovima?
Martina, Alter Ego Style

Related posts: