What is your favorite Christmas song?
Može se reći da sam po tom pitanju pravi Božični Grinch. Stvarno ne volim te Božično – tematske pjesme koje pršte sa svih radio stanica i uvijek si mislim ako čujem još jednom All I want from Christmas is You da ću se prijaviti u ludnicu.
What is your favorite Christmas movie?
Opet ništa tematsko *blush*. Ako uspijem pogledati neki film, jer obično Božić provedem u posjetama obitelji nakon čega dođem doma i jedva nađem mjesta u frižideru od silne klope koje mi uvale (ne znam, misle li roditelji da kad se odseliš od njih si gladan od 0-24h ili su to samo moji?), pogledam nešto čega sam se zaželjela. Za ovaj Božić to nije bio film već serija Mom, jedna od novih humorističnih serija na koju okidam od smijeha *preporuke*.
What is at the top of your Christmas wish list?
Ove godine si nisam od nikog ništa zaželjela pa sam bila preoduševljena svim mogućim poklonima koji su me snašli – predivne gležnjače za svaki dan, novi Givenchy Ange Ou Demon parfem, čak dva nova pudera – YSL Youth Liberator i Estee Lauder Double Wear, pokoji komad nakita, vesta koja mi je divna, prekrasna čestitka Vichy/La Roche-Posay koja me zaista obradvala, šal, slatkiši i čak dvije predivne svilene košulje iz omiljenog mi Massimo Dutti-a. Stvarno nisam divnije poklone mogla ni poželjeti. Hvala puno još jednom svima!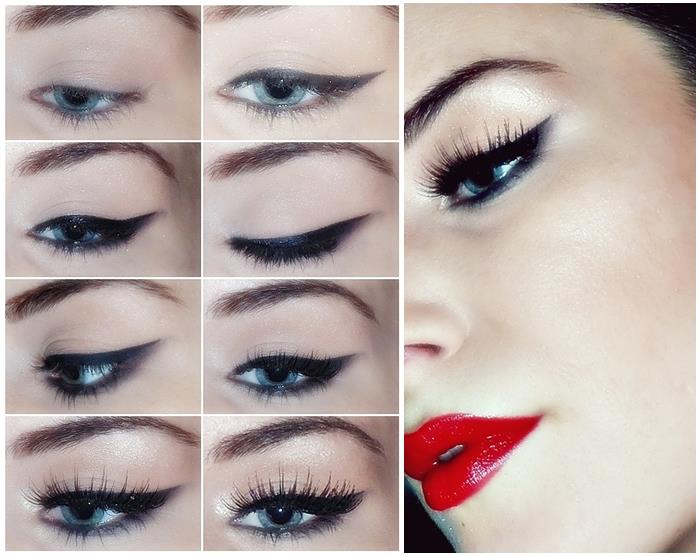 What is your favorite makeup look for Christmas?
Obično je to crveni ruž, savršen ten i suptilne oči, no ove godine sam malo zastranila. Post o tome što sam obukla i kako sam se našminkala možete vidjeti ovdje.
What do you prefer to wear during Christmas?
Obožavam haljine tako da ne mogu zamisliti Božić, a da nisam u jednoj od njih.
Do you rather play outside in the snow or inside enjoying a cup of hot chocolate?

Oboje, ali ipak više volim biti vani jer imam psa koji nenormalno voli snijeg. Ove godine nismo imali bijeli Božić pa samo se poigrali na suncu i bez jakne. Frizbeeeeee
What are you doing for Christmas this year?
Na Badnjak sam s društvom otišla do Centra, obišla okićeni Trg i Cvjetni, zaista je bila divna večer, vrlo ugodna, topla, puno nasmijanih lica. Popili smo piće u La Bodega-i, dočekali Božić, isčestitali se i otišli u Room gdje smo plesali do jutarnjih sati. Miran ručak s familijama i psom, dolazak doma kasno navečer, krevet, serija i spavanac. Između redaka slobodno dodajte pretjerivanje u jelu i pilu jer kod svakog se mora barem nešto gricnuti i popiti u čemu je najviše uživao pas.
What is your favorite Christmas food?
Purica i mlinci, kod nas je to običaj, još uz matovilac nema mi boljeg.
Kako ste se vi proveli za Božić?
Martina, Alter Ego Style

Related posts: