*This is a free PR sample – tester packaging (2,5ml)
PROS:
+ Intense black
+ Very pleasant on the eyes
+ Lasts all day without smudging
+ Perfect texture, neither too dry nor too wet
CONS:
- too big brush = too many products (if you do not remove the excess product and apply mascara in speed you'll get sticky eyelashes and mascara all over the eyelids)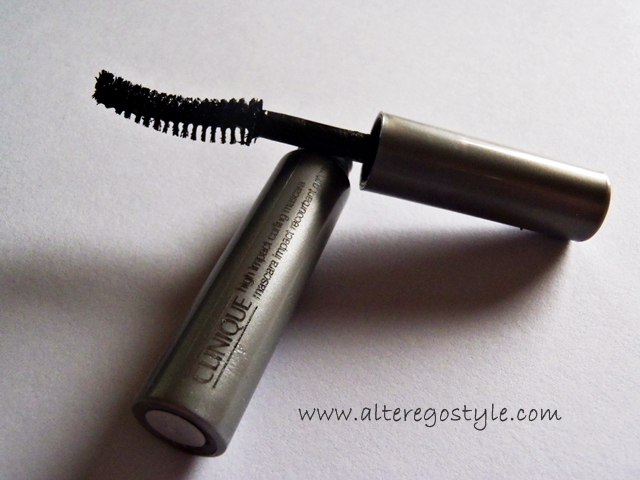 On first application I despised it, as the formula is very thick it made my lashes clump together like nothing else I have ever seen! I have a real love/hate relationship with this one:
1. Because of the thick formula, you have to make sure all excess product is off the wand, and even then have to be extremely careful not to apply it too heavily, but then the appears is like most high street brand mascaras – simple day look lashes.
2. If you go straight from the tube you can pull OK look for lashes but it takes forever to get them like that and it will get all over your eyelids.
I didn't think that this mascara did a lot for me.  I did not notice any thickening of my lashes nor did it provide a huge amount of curl for me (but I can not say for sure because my lashes are naturally curled).  In terms of curl I think it did just as much as a mascara that does not have a curved brush.  Personally I don't think that a mascara with a curved wand makes your lashes more curved than a mascara with a non-curved brush, but that's just me.  I don't think I would buy this mascara.
Overall I'll say 6/10.
Martina, Alter Ego

Related posts: