M•A•C Full Coverage Foundation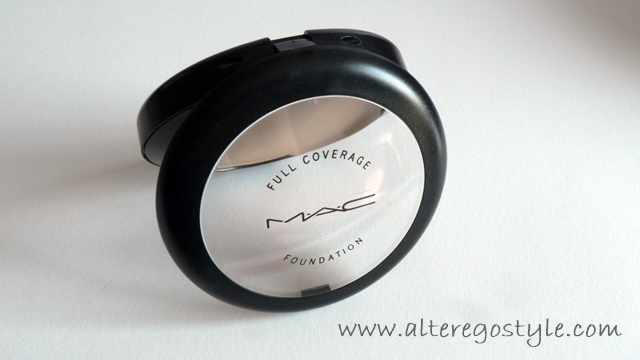 What to expect?
This M·A·C PRO product was developed for makeup artists and is not exactly intended for daily wear. It is, however, water-resistant and long-wearing, able to cover most scars, blemishes, and even birthmarks.This foundation is an emollient-based foundation which can be used on your body or face and is designed to provide opaque coverage. The first thing I noticed when opening the product is how incredibly thick the consistency was. The consistency is just like M·A·C Studio Finish concealer, just without the SPF in it. How does it smell? It does have faint smell to it, but not overpowering.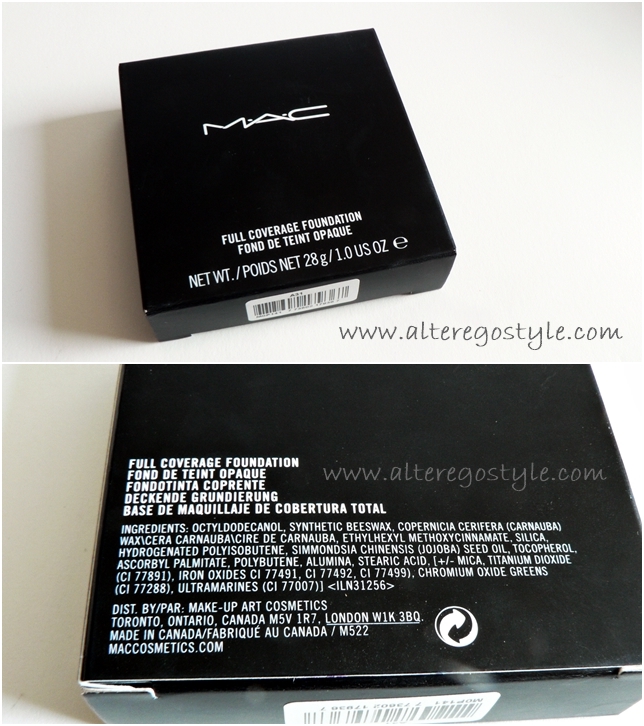 Coverage and applying?
M·A·C Full Coverage Foundation comes as a cream cake formulation that is super easy to blend. You can achieve sheer to opaque coverage, depending on the application and your wishes. If you are looking to get a more sheer coverage use wet makeup sponge to apply a small amount of the foundation. If you need a full coverage, apply the foundation with a dry sponge using a stippling motion. Always prime your face first with an oil-free face primer to help prevent breakouts and makeup sinking into your skin, also, set the foundation with a light finishing powder to prevent smudging and transfer onto clothes.
Who would love this foundation?
M·A·C Full Coverage foundation is the way to go for someone who is looking for full coverage, to cover acne scars or someone who wants that picture perfect face that looks flawless! It is now my new go to foundation when I need that extra coverage for a night out or an event when I want that flawless coverage!
Packaging and price?
The packaging is a big pan and in all black with a clear top. M·A·C Full Coverage Foundation comes in 15 shades and can be purchased at M·A·C Pro shops or online from their website. The current price is 1oz. Compact/€30.00 (Netherlands).
In action?
My shade in this foundation is NC15 (because there was no NC20). O applied it with wet makeup sponge.
Pros and cons?
Pros:
Full Coverage
Covers extremely well – coverage for tattoos or birthmarks on face or body
You will get a lot of product for the money
Can be used as a concealer and a foundation
Packaging is very nice
Will last a long time
Beauty Photography
Cons:
Is not transfer resistant
A little pricey for some
This is a Pro product, meaning it is only available in M·A·C Pro stores so it isn't easily accessible for everyone.
Rating: 10/10
I do not advise buying cosmetics in general from eBay or any unverified online store as there are many retailers selling counterfeit products.
That is it for this review of M·A·C Full Coverage foundation. I hope I helped you make your buying decision. Have you tried it? What is your review on it? I would love to hear it!
Martina, Alter Ego Style

Related posts: