It is Summer, and my freckles are here.
So, I realized that in a hurry, or when I don't think about make up and do it on a routin base, I end up by looking like this.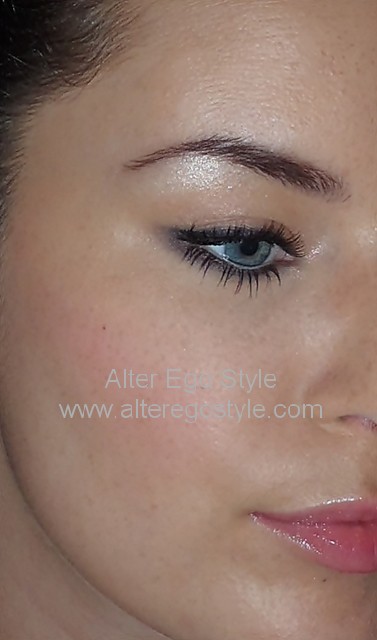 Skin, I put my foundation, currently I'm using Clinique Repairwear No. 11 Nutty (N), a tiny bit of a concealer Bourjois Healthy Mix No. 52 under my eyes and Catrice creamy blush in fresh pink color on my cheeks. For the eyes, I'm so in love with Essence Fruity eyeshadow in color Sorbet, a beautiful gentle peachy shade that match my skin tone and it's hardly noticeable but the finish of the glittery effect is absolutely phenomenal. In the inner corners of my eyes, and under the brows I put a small amount of L'oreal Color Infaillible No. 002. On my lower water line I use white pencil, and all around my eyes Artdeco waterproof eye liner No. 12. Waterproof mascara Diego Dalla Palma Prima Visione No. 61. A touch of Catrice eyebrow stylist No.020 on my eyebrows, Benefit lipgloss in Who Are You Wearing No. 39 and I'm ready to go.
Martina, Alter Ego Style

Related posts: