Lipstick – Catrice Ultimate Color No. 190 The Nuder The Better.
PACKAGING
The packaging of this lipstick is plastic but solid, black, shiny, simple, minimalistic, and personally, I like it.
ABOUT THE PRODUCT
It provides a gorgeous finish with it's smooth, creamy texture, smells soft and sweet and has no glittering particles. This beautiful neutral shade with a slight pink undertone – won't wipe the color of your lips, nor make them blend into your skin tone, but it will give your lips a mild and gentle nude shade. This lipstick is ideal for different looks, from daily make-up to evening smokey eye. If you still want to give higher intensity of nude look to your lips, gently neutralize them with your concealer and then apply this lipstick – it will not dry out your lips, for they will be pretty moisturized.
Catrice Ultimate Color Line of lipsticks is available in 16 different shades, each containing 3.8 grams and it is best used within 36 months after opening.
PRICE, WHERE TO BUY
The price of this lipstick is 33.90kn (4,5 euro) and can be purchased in all Kozmo drugstores in Croatia.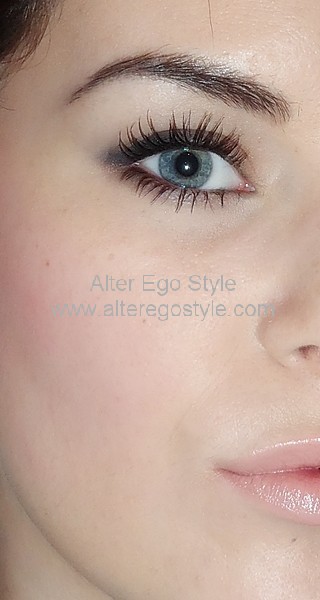 I definitely recommend this inexpensive, and very solid quality product.
Martina, Alter Ego Style

Related posts: