This was one of those completely unplanned purchases because this lipstick won me over in a moment.
It is a perfect, burgundy shade with blue undertones that just screams 'forest berries'! Lipstick is full of color that can be perfectly build up – my favorite this fall.
Although this lipstick is covered with glittery particles and gives the impression of a opaque  shimmer color, in reality there are no trace of them. Just as if the glittery film-coated is here only to preserve it's magical interior of creamy, shiny, soft and moisturizing structure. In fact, applied on your lips it's lost every trace of glitter and color remains in it's full glory.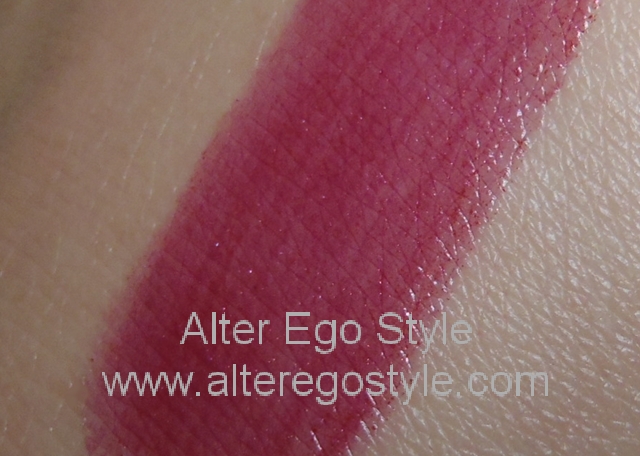 Shiseido claims and I agree that this lipstick with it's luminous color, mesmerizing brilliance makes lips irresistibly luscious. Gives lustrous dimensional color with full saturated color powder. Also, contains hydro-wrap vitalizing DE, a lasting moisturizer.
I bought it in Muller (West Gate, Zagreb, Croatia) in sale for 99.95 HRK. It contains 4 g and it is best to use within 24 months from opening.
What is your favorite Fall'12 lipstick?
Martina, Alter Ego Style.

Related posts: