I don't have always that exact same routine when I'm shaping my eyebrows, neither I always use the same tools (depending on the time that I have, or the tools that I have with me). So, this is what I mostly do, and what I like at the moment. Hope you'll like it to.
I believe that the first thing you need to do is to get the right shape, by yourself or by an expert. For a few years now, full, strong brows are IN. Mine's are stubborn, weak and with gaps that needed to be fulfilled. At the moment they are in a 'process of growing' because I over plucked them as a kid.
1. I brushed the eyebrows using Catrice Eyebrow Stylist pencil in No. 030 Brow-n-eyed Peas that has brush on top.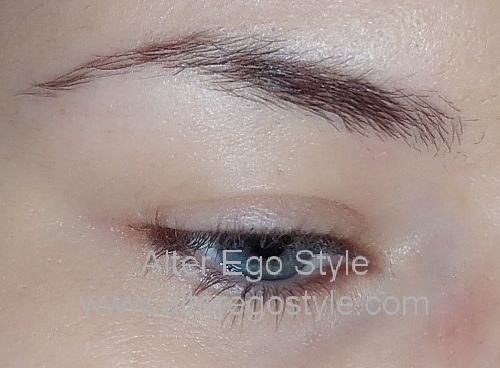 2. Using the same pencil, I'm starting to fill all the gaps, and I'm giving the shape that I like at this moment. Tip – if I'm going very dark with the eyes, I then use a lighter shade (Catrice Eyebrow Stylist pencil in No. 020).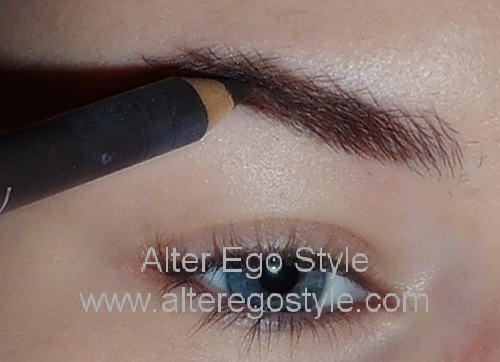 3. After using a pencil, I always brush the eyebrows to get a smoother look.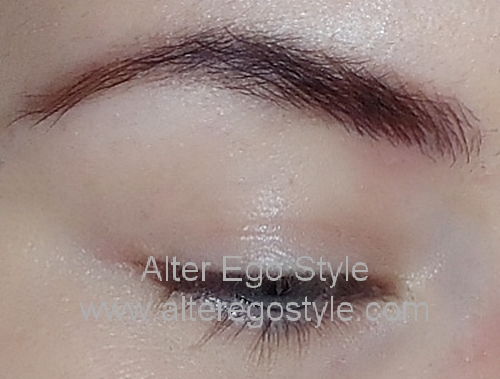 4. I then take flat angle brush Stila No.10 and Catrice Eyebrow set, I use a darker shade and fill where needed.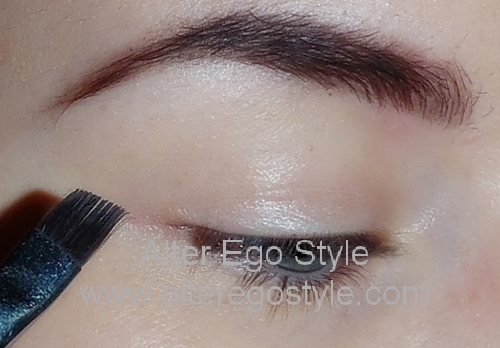 5. Again, brush (ignore the redness, I have really sensitive skin)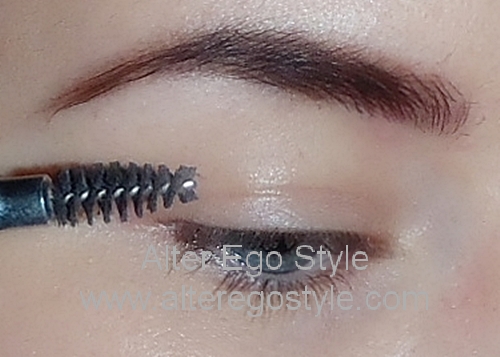 6. Final touches are concealer and clear eyebrow gel.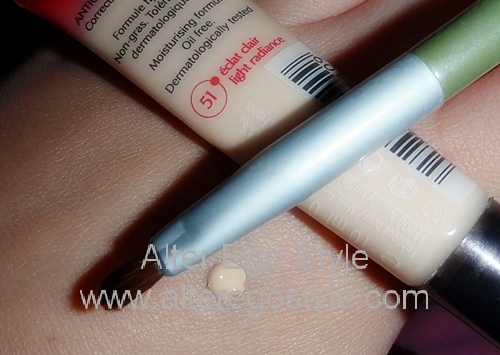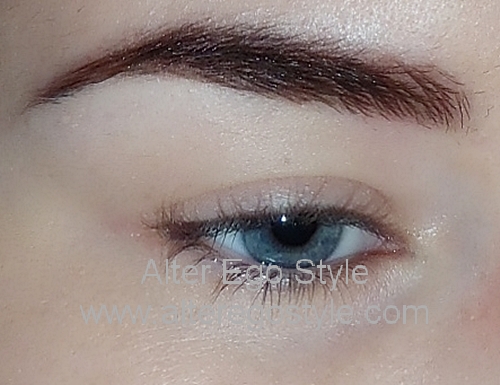 Hope this was helpful, if anything else is needed, please ask and comment.
Martina, Alter Ego Style
Ne mogu reći da svaki dan koristim isti proizvod za definiranje obrva, ovisno o prilici i vremenu koje mi je na raspolaganju nekako u trenu odlučim što ću koristiti. Nekada je to samo sjenilo, nekada olovka ili npr. samo gel za obrve. U ovom tutorialu koristim Catrice Eyebrow Sylist olovku za obrve u nijansi No.030,  Catrice set za obrve, Bourjois Healthy Mix korektor u nijansi No.51 i prozirni gel za obrve iz Ofertissime.
Osim toga, ako radim taman make up na očima, obrve ostavim svjetlije i ne idem ovako tamno kao na tutorialu, koristeći svjetliju nijansu Catrice olovke za obrve, No.020 i svjetlije sjenilo iz Catrice seta. Ukoliko nemate sjenila za obrve uvijek možete koristiti bilo koje mat sjenilo za oči čija Vam nijansa odgovara. Još jedan trik kojem često pribjegnem je mokar kist – mokrim kistom nanosim sjenilo za obrve kad u nekom looku želim jako definirane obrve.
1. Nakon nanošenja pudera, počešljam obrve češljićem koji se nalazi na olovci za obrve.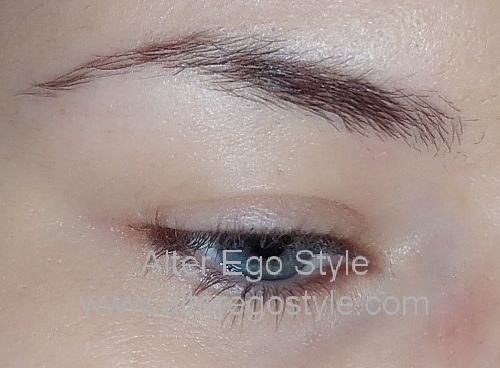 2. Počevši od donjeg ruba obrva, definiram olovkom željeni oblik i iscrtavam praznine u obrvama.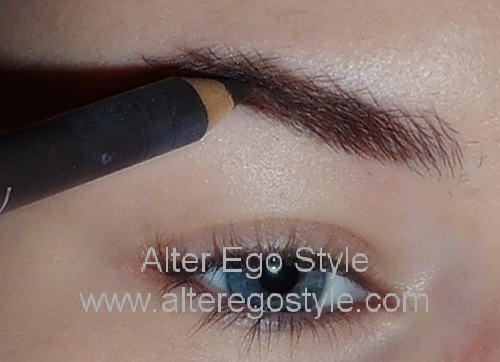 3. Češljićem blendam olovku čineći linije manje umjetnom.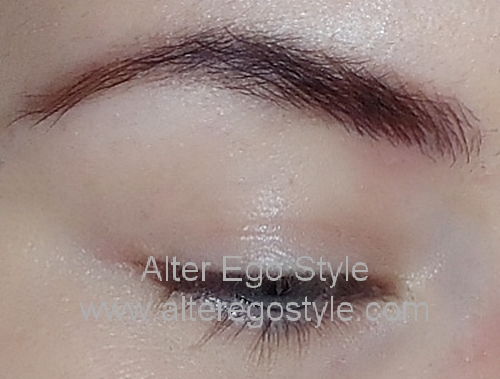 4. Nakon toga nanosim sjenilo, osobno volim nanositi sjenilo jačeg intenziteta na dio zadnje 3/4 linije obrva kako bi početak (prema korjenu nosa) bio što prirodniji.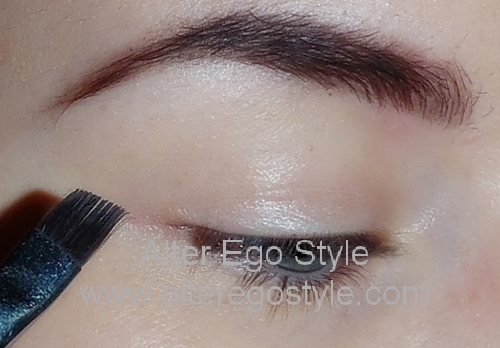 5. Ponovno obrve pročešljam da skinem višak sjenila. Ignorirajte crvenilo, imam osjetljivu kožu koja se odmah zacrveni zbog češljanja.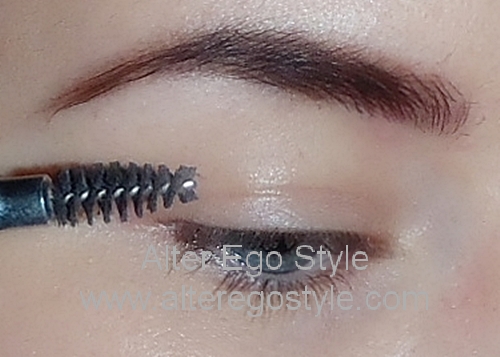 6. Na kraju, s malo korektora definiram donju liniju trepavica koja čini luk te na obrve nanesem prozirni gel.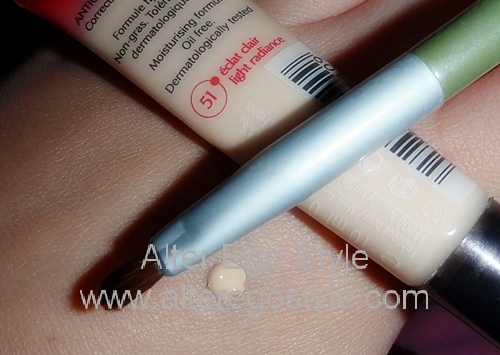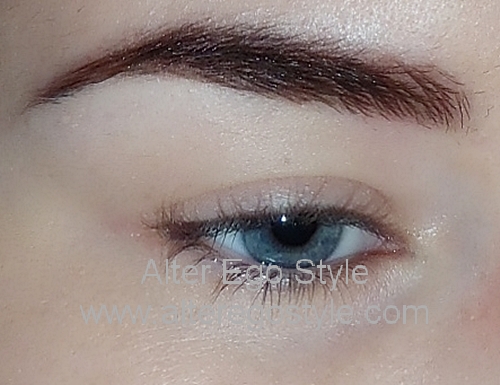 Nadam se da ste naišli na nešto interesantno, ako bilo što nedostajte pitajte i komentirajte.
Martina, Alter Ego Style.