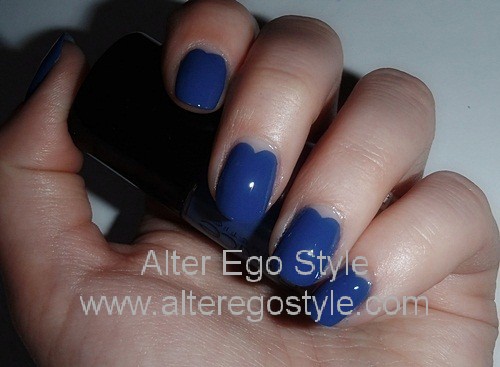 The polish goes on opaque in one coat and it goes on like butter! Not one single brush mark in it! In the picture above you see two coats, mostly because I wanted to be 100% sure to get it perfect in the pictures. The color leans slightly towards gray undertone, but little, enough for it to still look deeply blue in most lights.
Martina, Alter Ego Style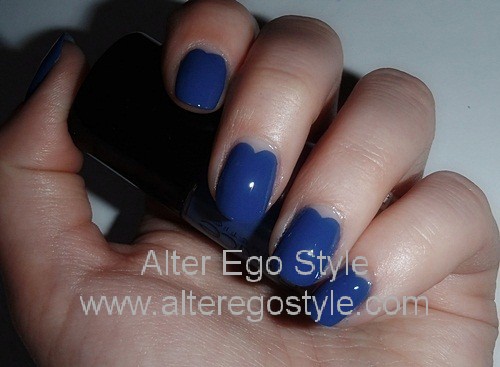 Ovaj lak ostavlja potpuno neproziran dojam već u prvom sloju i nanosi se kao putar. Ne ostavlja niti jednu naznaku ili nepravilnost koje mogu napraviti niti četkice. Na slici iznad su dva sloja laka samo zato jer sam htjela biti sigurna da se to dobro vidi na slici. U samoj nijansi se lagano primjeti sivkasti podton, ali svejedno, ova divna, duboka plava uočljiva je na svakom svjetlu.
Martina, Alter Ego Style