Follow my blog with Bloglovin
With top gloss
Follow my blog with Bloglovin
s prozirnim lakom za sjaj
Ooooh My God, how I love this nail polish. This is so beautiful color with metal effect, it dries matte but on the other hand it contains this beautiful sparkles that gives whole new dimension to this nail polish. Again, just love it.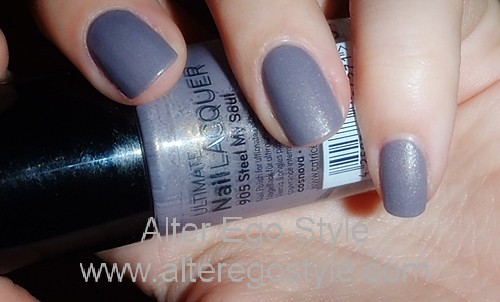 Very cheap, fast drying nail polish that stays for days. You will need two coats to achieve opaque look and also, if you like you can play with gloss top coat.
I can't say anything bad because I believe that this is the best nail polish from Catrice that I have ever tried. It is one of my favorite Autumn color.
Martina, Alter Ego Style
Jedan od najboljih lakova koje sam isprobala od Catrice kozmetičkog brenda. Iz linije Metal Effect dolazi ovaj poseban lak, No. 905, koji je neproziran nakon dva sloja, suši se jako brzo i traje danima. Ovo definitivno nije top gloss lak već se suši u mat obliku, ali zbog svjetlucavih čestica ima neku posebnu notu koju nažalost nisam mogla nikako uhvatiti fotoaparatom. Prekrasna jesenska boja, ove godine meni jedna od favorita.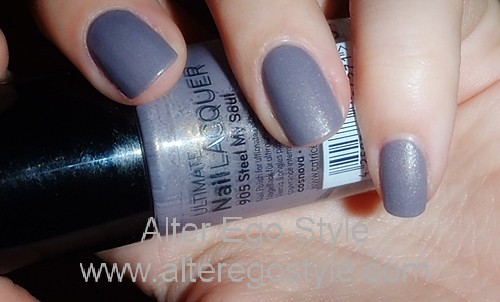 bez prozirnog laka za sjaj
Catrice kozmetika u Hrvatskoj je dostupna na prodajnim mjestima Muller i Kozmo, ako postoji još neko mjesto, molim Vas da mi napišete.
Martina, Alter Ego Style