Another cheap and chic, limited edition product, cream to powder blush from Catrice – C01 A WOMAN'S WORLD.
It's a super bright pink-red shade and as soon as you swatch it, you can see that it's a lot more wearable than it looks in the pan, giving you a very natural, fresh look. You can also build it up to achieve an intense color, but it is easy to apply a sheer layer for everyday.
The consistency is very much a cream-to-powder formula, so despite being a cream, it can actually feel a tiny bit drying on the skin if you're prone to dryness but overall… it's simply stunning.
As always from CATRICE, the packaging is simple and transparent – easy to be found in your make up bag. It contains 3.5 grams and it is best to use within 12 months of opening.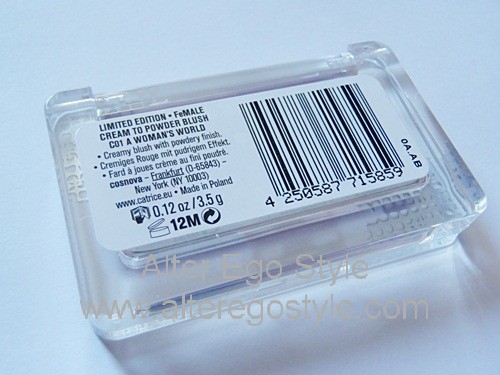 Catrice Cosmetics in Croatia, is sold only in drugstores Kozmo and Muller. The price of this blush is  4 euros.
Martina, Alter Ego Style

Related posts: