First off for the packaging. I really love it and for the price I think it's great quality. It looks and feels more expensive than it is. The formula is much less like a balm or a butter it's more like a lightweight gel. The product it most reminds me of is actually Chanel's Rouge Coco Shine lipsticks.
The color range is pretty phenomenal. Although there are 13 shades, I like every single one. I found it very hard to chose which color to pick up, so at the and I pick up three – Tempting lilac 101, Dating coral 301 and Rebel red 401.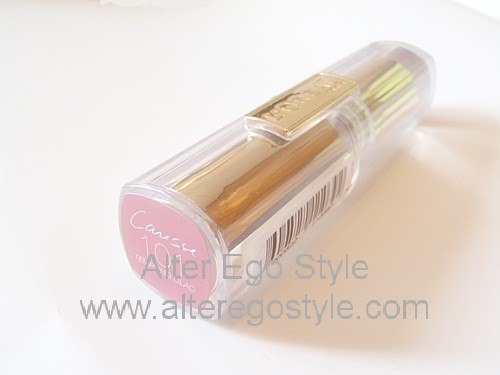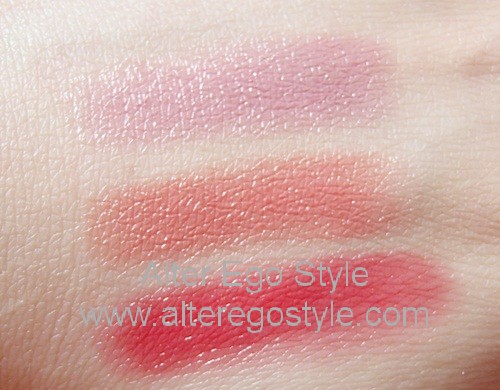 The colors are sheer but still pigmented (if that makes sense!) Although it's not an opaque product, the pigment really shows up on the lips and gives them a lovely shine.
No. 101, Tempting lilac:
They have a subtle, but pleasant scent and although they don't last an age, I'm definitely in love with  them.
No. 301, Dating coral:
It is best to use in 24 months after opening. Price is near 11-12 euros.
No. 401, Rebel red: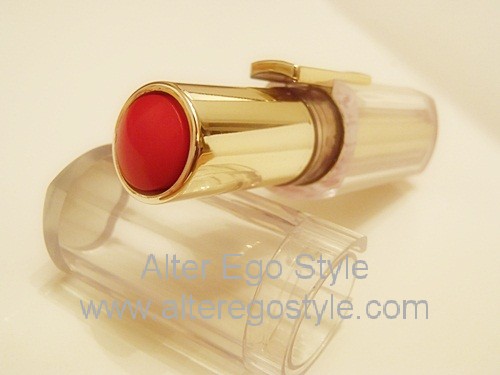 What' s your favorite shade?
Martina, Alter Ego Style

Related posts: