First off for the packaging. I really love it and for the price I think it's great quality. It looks and feels more expensive than it is. The formula is much less like a balm or a butter it's more like a lightweight gel. The product it most reminds me of is actually Chanel's Rouge Coco Shine lipsticks.
The color range is pretty phenomenal. Although there are 13 shades, I like every single one. I found it very hard to chose which color to pick up, so at the and I pick up three – Tempting lilac 101, Dating coral 301 and Rebel red 401.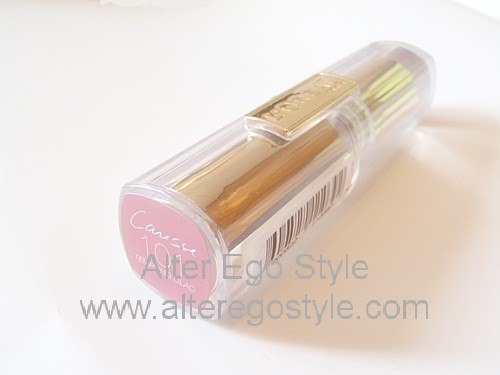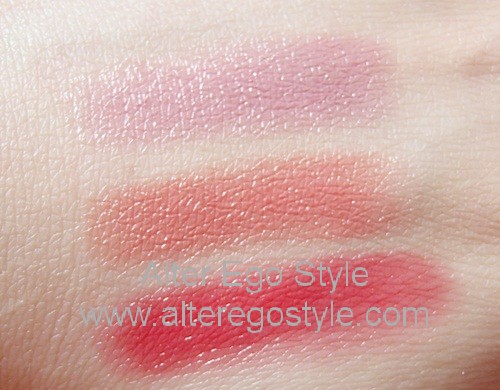 The colors are sheer but still pigmented (if that makes sense!) Although it's not an opaque product, the pigment really shows up on the lips and gives them a lovely shine.
No. 101, Tempting lilac:
They have a subtle, but pleasant scent and although they don't last an age, I'm definitely in love with  them.
No. 301, Dating coral:
It is best to use in 24 months after opening. Price is near 11-12 euros.
No. 401, Rebel red: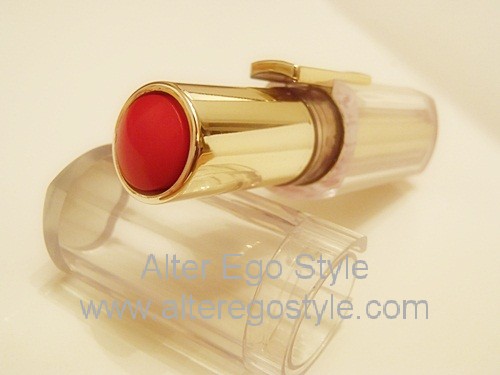 What' s your favorite shade?
Martina, Alter Ego StylePrije svega pakiranje. Stvarno mi se sviđa – s obzirom na cijenu mislim da je kvaliteta dobra, a izgledom i dodirom se čini skupljim nego što jest. Formula samog proizvoda je nešto između balzama i maslaca – pigmentirana kremasta tekstura koja jako podsjeća na Coco Chanel Rouge Shine ruževe za usne.
Raspon boja je prilično fenomenalan. Iako ima čak 13 nijansa, moram priznati da su mi se svidjele sve do jedne. Bilo mi je užasno teško za odlučiti se, ali na kraju, izbor je pao na slijedeće tri nijanse – Tempting lilac 101, Dating coral 301 i Rebel red 401.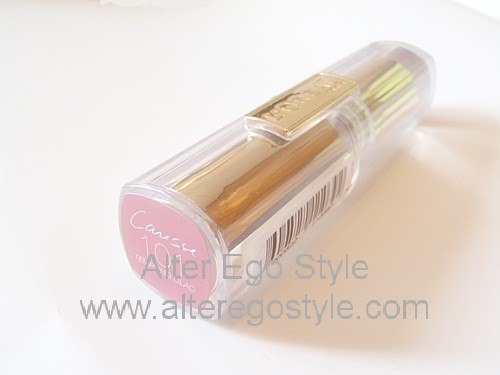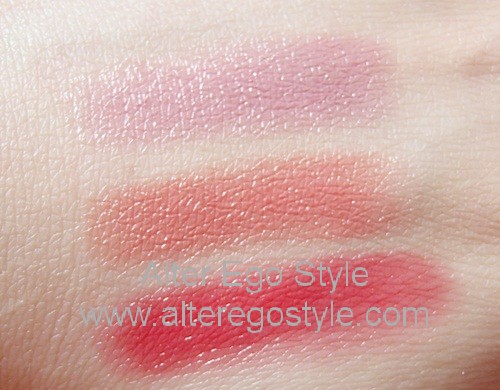 Boje su blage, ali još uvijek pigmentirane (ako to ima smisla!). Iako to nije neproziran proizvod, njegov pigment se stvarno pojavi na usnama i daje im prekrasan sjaj.
Nijansa 101, Tempting lilac:
Ruževi imaju vrlo suptilan, ugodan miris, ne traju dugo na usnama, a ja sam apsolutno zaljubljena u njih.
Nijansa 301, Dating coral:
Proizvod je najbolje uprotrijebiti unutar 24 mjeseca od otvaranja, a cijena je, ovisno od mjesta prodaje, između 83 i 90 kuna.
Nijansa 401, Rebel red: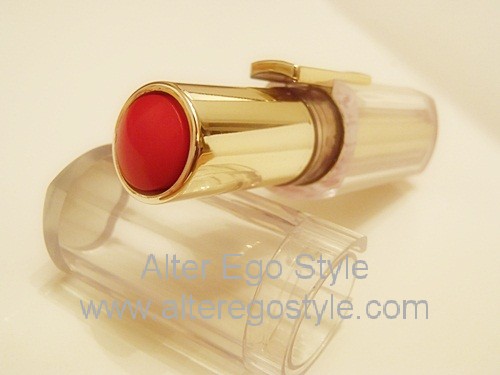 Imate li već svoju omiljenu nijansu?
Martina, Alter Ego Style.