Bourjois 123 Perfect foundation and Catrice eyebrow stilist No. 020.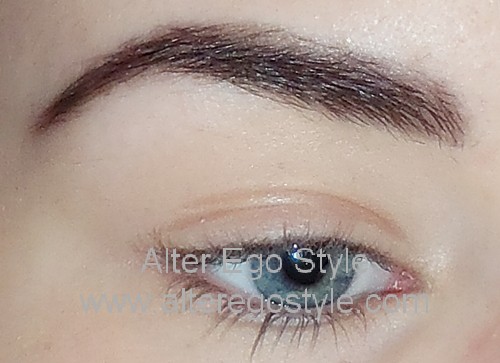 Begin with the eyes, apply black lid primer, I used black cream eyeliner by Sephora (Sephora Make Up Palette). This will ensure that your eyeshadow last all night and look more intense.
Apply black matte eyeshadow to the lids.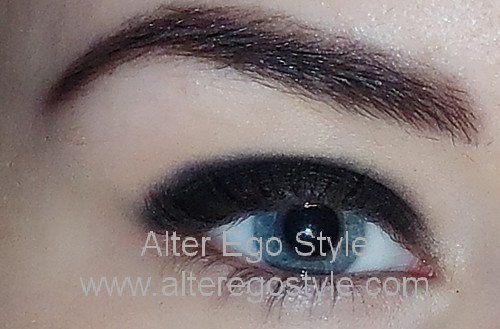 Blend at the crease.
Line the upper rim with black gel eyeliner and a liner brush. Follow by applying kajal liner heavily along the upper and lower lash line – the darker the better. Highlight the inner corners of the eyes.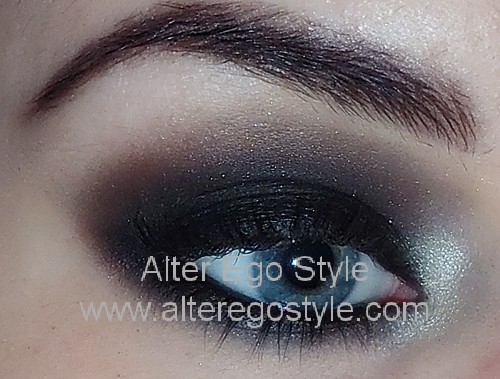 Mascara. Remove any eyeshadow fallout and apply concealer. Blend the edges of your smokey eye into the concealer.
Apply false lashes (Mine are Misslyn No. 37). Finish with a light coat of black mascara to blend.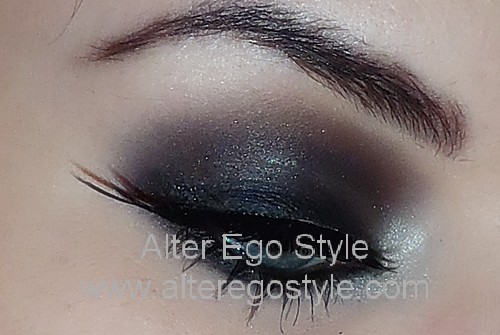 Give a definition to the cheekbone.
Line the lips with a nude pencil and apply nude lipstick or lip gloss.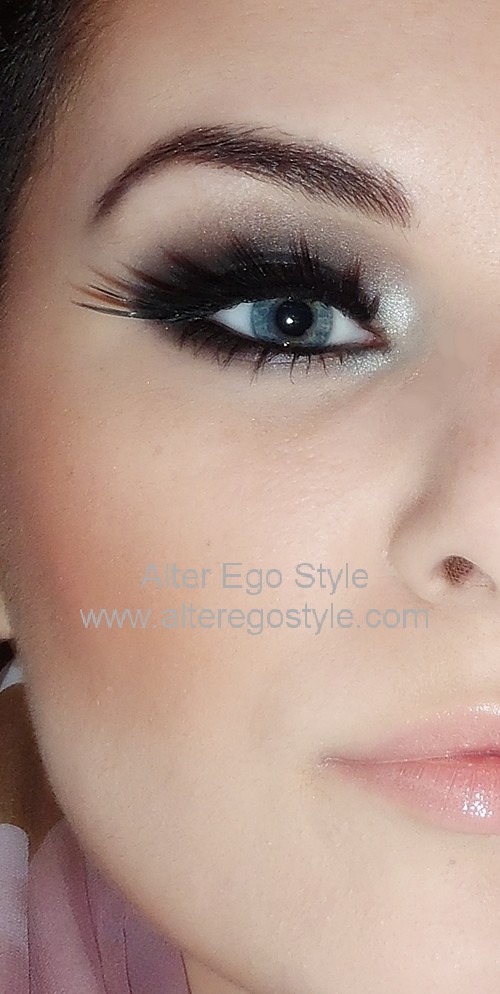 Do you like this smokey look?
Martina, Alter Ego Style

Related posts: