Bourjois 123 Perfect foundation and Catrice eyebrow stilist No. 020.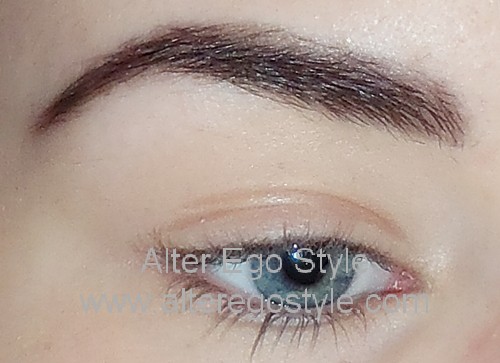 Begin with the eyes, apply black lid primer, I used black cream eyeliner by Sephora (Sephora Make Up Palette). This will ensure that your eyeshadow last all night and look more intense.
Apply black matte eyeshadow to the lids.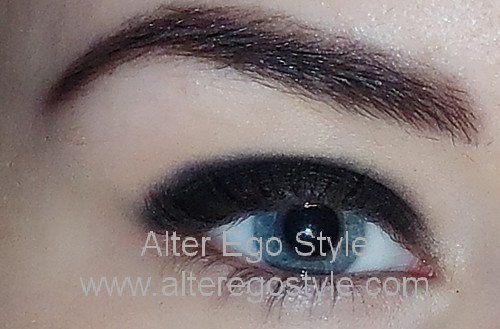 Blend at the crease.
Line the upper rim with black gel eyeliner and a liner brush. Follow by applying kajal liner heavily along the upper and lower lash line – the darker the better. Highlight the inner corners of the eyes.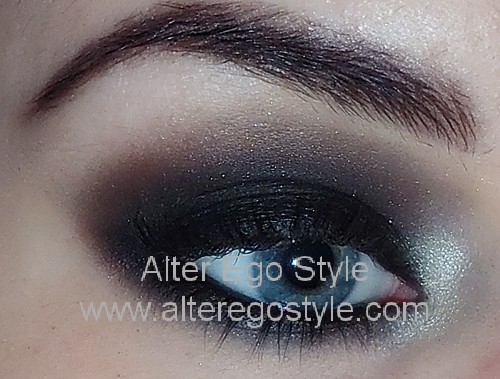 Mascara. Remove any eyeshadow fallout and apply concealer. Blend the edges of your smokey eye into the concealer.
Apply false lashes (Mine are Misslyn No. 37). Finish with a light coat of black mascara to blend.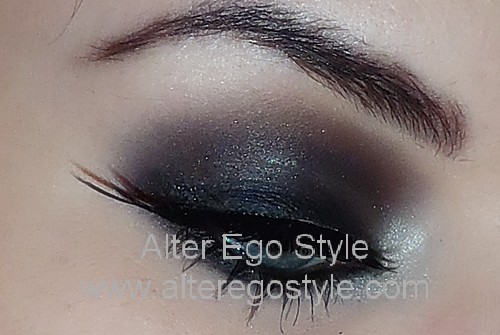 Give a definition to the cheekbone.
Line the lips with a nude pencil and apply nude lipstick or lip gloss.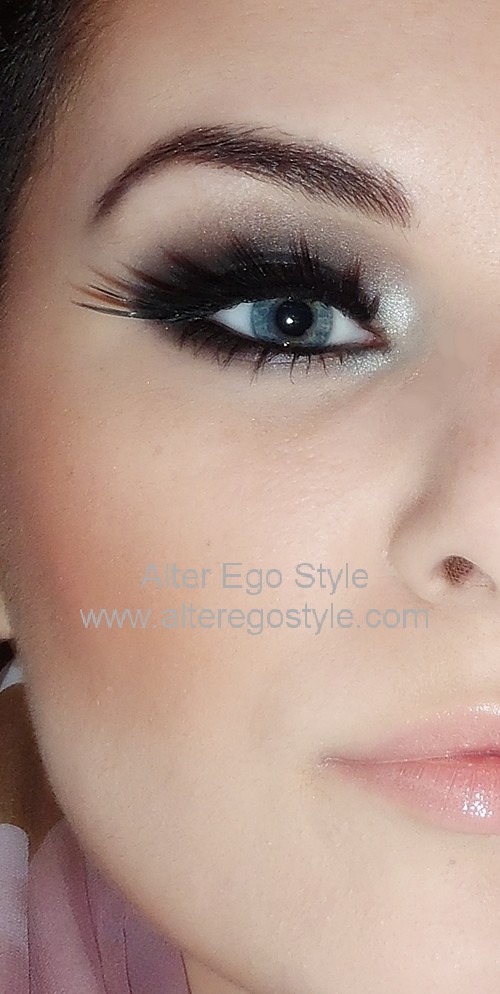 Do you like this smokey look?
Martina, Alter Ego Style
Tekući puder Bourjois 123 Perfect, Catrice eyebrow stilist No. 020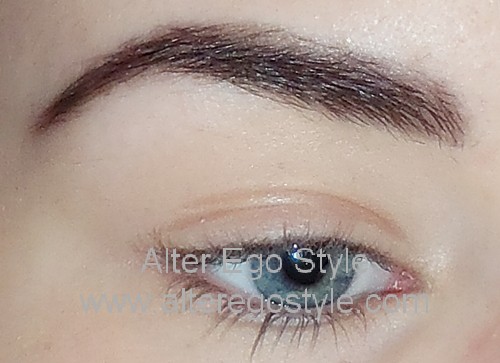 Nanesite crni primer, ja sam koristila crni tuš u kremi iz Sephora Palete. Primer će vam omogućiti da sjenilo na Vašim očima traje cijelu noć i da je nijansa samog sjenila intenzivnija.
Nanesite crno mat sjenilo do pregiba.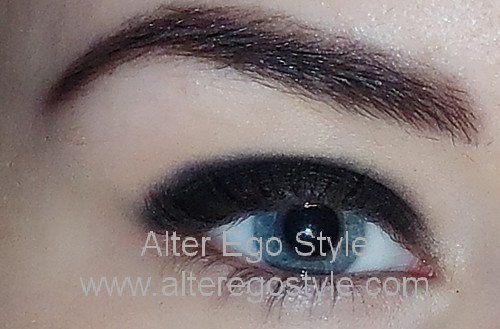 Ublažite prijelaz sjenila na pregibu koristeći kist za blendanje prelazeći po samom pregibu sve dok niste zadovoljne 'dimom' na kapcima.
Zacrnite gornju i donju vodenu liniju pomoću olovke ili gel tuša za oči, nakon čega olovkom za oči, naglasite dodatno liniju gornjih i donjih trepavica kako bi na tom dijeli kapka crna boja bila inzenzivnija. Posvijetlite unutarnje kuteve oka.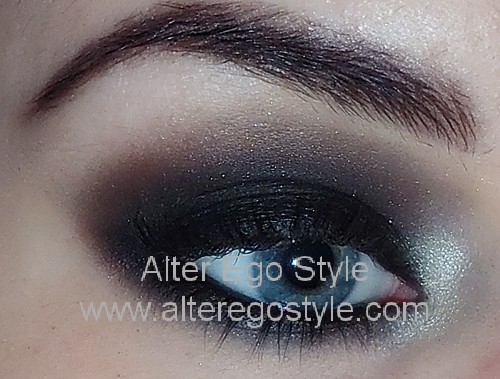 Nanesite maskaru u jednom sloju. Maknite sjenilo koje je eventualno palo te korektorom izbrišite sve nepravilnosti na licu. Ako je potrebno kistom pređite po rubovima sjenila kako bi uklonili grube linije koje mogu nastati od nanošenja korektora.
Izaberite Vama najdraže trepavice. Ja sam koristila Misslyn No. 37. Završite oči s blagim slojem maskare kako bi povezali Vaše i umjetne trepavice.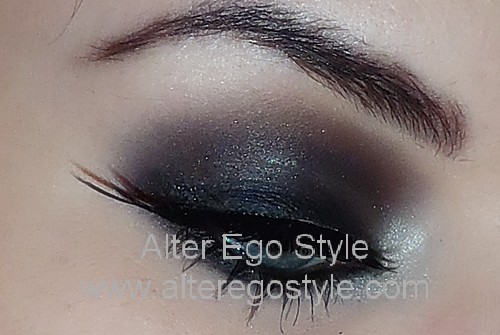 Definirajte Vaše obraze.
Na usne nanesite nude olovku za usne. Po izboru, nakon toga, nanesite nude ruž ili nude sjajilo za usne.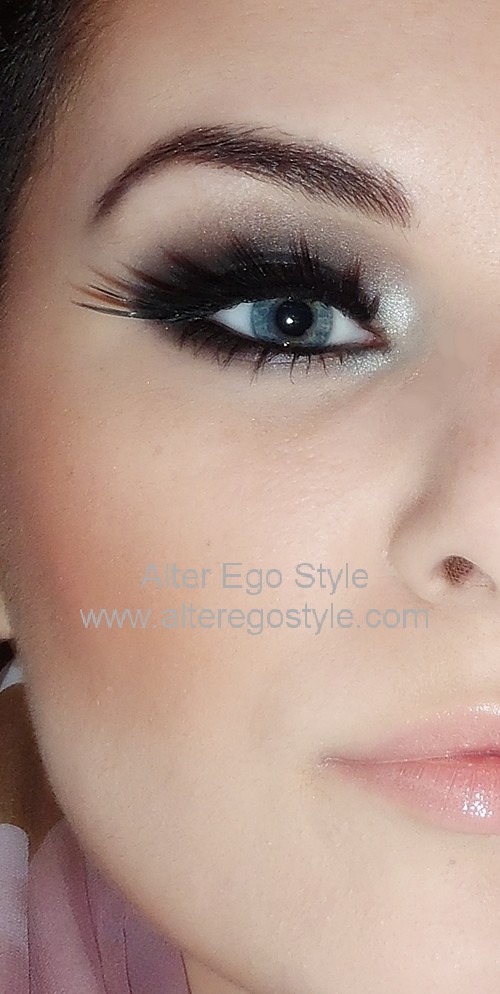 Sviđa li Vam se ovaj smokey look?
Martina, Alter Ego Style