Illamasqua Skin Base
Illamasqua Skin Base
WHAT ILLAMASQUA SAYS ABOUT IT
"Inspired by the cult Asian market Beauty Balm creams, Skin Base Foundation is a brand new, refined formula unlike anything on the UK market. Easily blendable, it effortlessly creates a perfect complexion, and like the entire Illamasqua foundation range, is undetectable in a professional HD environment. Suitable for all skin types, it smoothes, softens and conditions your skin whilst providing natural, buildable coverage."
ABOUT PRODUCT
Very thick formula. The finish of this foundation I would say is semi-matte, and it doesn't dry too quickly so you have time to blend it well. It suits all skin types, but I would advise people with severely dry skin to moisturize really well beforehand and with very oily skin to powder afterwards and use a mattifying moisturiser and primer.The first time I used this foundation I could not get my head around the way it feels so light yet gives effortlessly full coverage. It looks so natural on the skin unlike many other full coverage foundations I've tried and just feels like you're wearing no foundation at all. It blends like a dream, melts right into the skin and gives an airbrushed flawless finish and doesn't flashback as it has no SPF. I find applying it using a buffing brush or a stippling brush gives best results, also your fingers will do amazing job.
PACKAGING
Maybe the only thing I don't like about this foundation is packaging. Beautiful, minimalistic, nude & black – visually for me it's perfect, but the hard plastic does not leave enough space to squeeze the thick product out completely, so I am afraid that this excellent product eventually will not be fully used.
It contains 30 ml and it is best to use within 24 months from opening.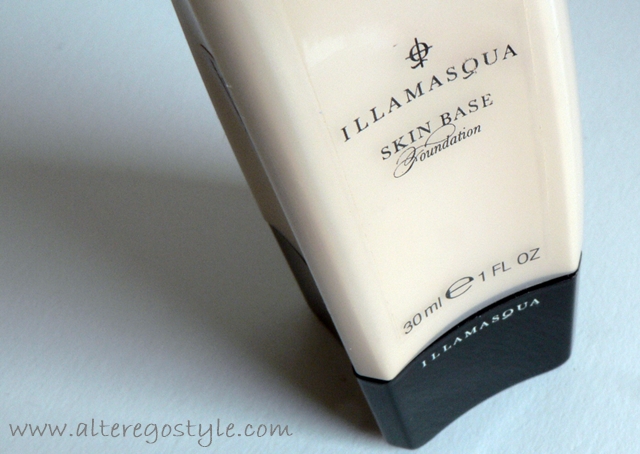 SHADES
A whole range of different shades, I believe that everyone can find their own match. Neutral, yellow based and pink undertones, just beautiful!
Neutral undertone – 01, 06
Pink undertone – 02, 05, 07, 08
Yellow undertone – 03, 04, 09, 10, 11, 13, 14
Dark olive undertones – 15, 16, 17, 18
*also they release few more shades like 6.5, 7.5,… Really amazing shade range with this foundation!!!
IN ACTION: Illamasqua Skin Base No. 6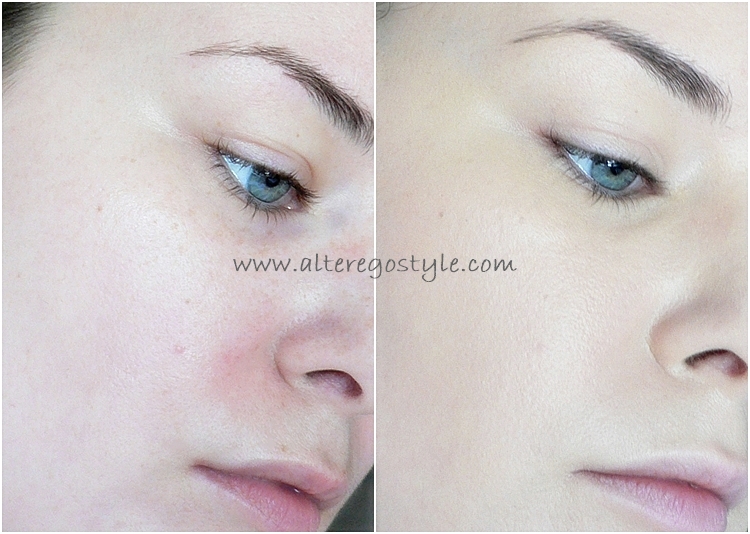 PROS & CONS:
+
very natural full coverage foundation
works on most people
amazing shade range
great for photography
buildable
longlasting
–
packaging will not let you to use all the product
could be to pricey for some people (about 270 HRK, Muller)
RANGE: 9.5/10
I'm very impress with this foundation, and I would definitely give a huge recommendation to everybody who wants flawless skin. You will be able to sheer this foundation with you moisturizer or do a full coverage to your skin very easily. This product is highly pigmented and although the formula is very thick you need really small amount to do your face. Also, this product works like a concealer too so you can definitely say that with this one you can go a long way.
Already tried this foundation? What is your opinion? Was the review helpful to decide is this foundation for you?
Martina, Alter Ego StyleŠTO ILLAMASQUA KAŽE O OVOM PROIZVODU?
"Inspired by the cult Asian market Beauty Balm creams, Skin Base Foundation is a brand new, refined formula unlike anything on the UK market. Easily blendable, it effortlessly creates a perfect complexion, and like the entire Illamasqua foundation range, is undetectable in a professional HD environment. Suitable for all skin types, it smoothes, softens and conditions your skin whilst providing natural, buildable coverage."
O SAMOM PROIZVODU

Vrlo je guste formule. Rekla bih da ćete nanošenjem ove podloge postići polu mat efekt koji neće izgledati umjetno. Ne suši se brzo što vam pruža dovoljno vremena da savršeno razmažete proizvod. Ova podloga namijenjena je svim tipovima kože, ali htjela bih napomenuti da osobe s izrazito suhom kožom koriste vrlo hidratizirajuću kremu prije samog nanošenja, a osobe s vrlo masnom da koriste matirajuću bazu i da na kraju lagano fiksiraju puder nekim puderom u kamenu ili prahu. Prvi put kada sam koristila ovaj puder ostala sam iznenađena da jedna tako gusta formula može istovremeno biti lagana i pružiti izvanrednu prekrivnu moć.Izgled kože nakon nanošenja ove podloge je vrlo prirodan čime se ne mogu pohvaliti mnoge podloge namijenjene potpunom prekrivanju. Definitnivno nećete imati osjećaj kao da imate težak puder na licu, podloga se u potpunosti stapa s vašom kožom, prekrasno se blenda i daje besprijekoran izgled koji će se prekrasno fotografirati jer ne sadrži SPF (molim vas koristite kremu s SPF-om prije nanošenja ovog pudera). Podlogu sam nanosila raznim tehnikama i rekla bih da mi se najviše sviđa rezultat s kistovima 'buffing brush 'ili 'stippling brush', ali i rezultat nanošenja prstima.

AMBALAŽA
Ovo je jedina stavka s kojom nisam u potpunosti zadovoljna. Prekrasna vanjština, minimalizam, jednostavnost i Illamasqua-ina prepoznatljivost. Ono što mi se ne sviđa je malo pretvrda plastika koja ne dopušta da se proizvod u potpunosti istisne iz ambalaže, pa proizvod neću moći do kraja iskoristiti.

Dolazi u pakiranju od 30 ml i najbolje ga je upotrijebiti u roku 24 mjeseci od otvaranja.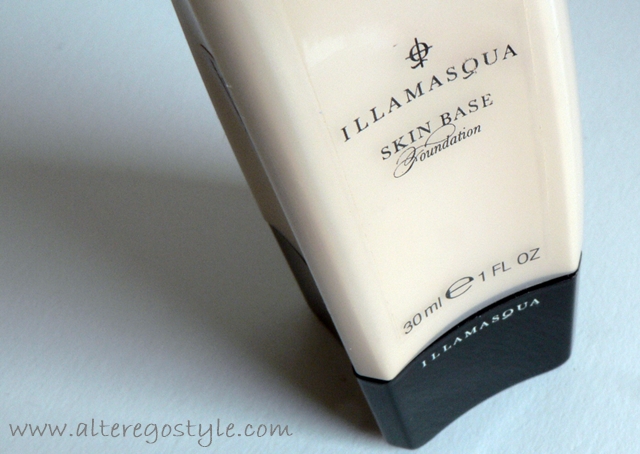 NIJANSE
Nijanse ovog pudera su na visokom nivou i vjerujem da svatko može pronaći savršenu nijansu za sebe. Možete izabrati između neutralnog, rozog i žutog podton, od bijele do najtamnije..
Neutralni podton – 01, 06
Rozi podton – 02, 05, 07, 08
Žuti podton – 03, 04, 09, 10, 11, 13, 14
Maslinasti podton – 15, 16, 17, 18
*također, u prodaju su pušene i druge nijanse poput 6.5, 7.5,… Čime se napravio nadasve zavidan raspon nijansi i ovu podlogu stvarno učinio savršenom
U AKCIJI: Illamasqua Skin Base broj 06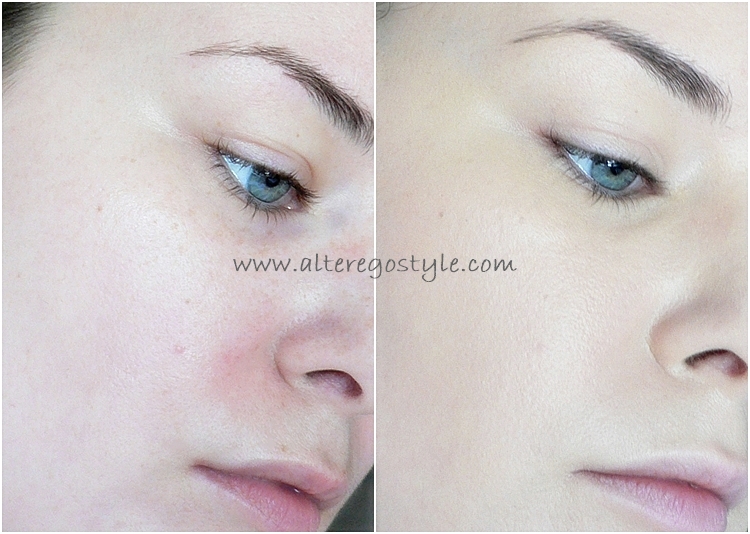 ZA i PROTIV:
+
vrlo prirodna podloga koja potpuno prekriva
namijenjena svim tipovima kože
zadivljujući raspon nijansi
prekrasna podloga za fotografije
odlična moć nadogradnje
dugotrajna
–
ambalaža vam neće dopustiti da proizvod iscijedite do kraja
neke osobe ju mogu smatrati skupom (oko 270 HRK, Muller)
OCJENA: 9.5/10
Oduševljena sma ovom podlogom i u potpunosti bih ju preporučila svima koji vole besprijekoran izgled lica. Ukoliko vam se ne sviđa potpuno prekrivanje, moguće je napraviti iz ove podloge i slabiju prekrivnu moć tako da malo podloge pomiješate s vašom kremom. Ovaj proizvod je vrlo pigmentiran i iako je guste teksture potrebno je vrlo malo proizvoda da prekrijete cijelo lice. Također, ovu podlogu možete koristiti i samo kao korektor. Proizvod se u Zagrebu može kupiti u Illamasqua dućanu, City Centru East i West, te preko njihovog web shopa. Ukoliko netko zna točna mjesta za druge gradove RH molim vas da napiše u komentarima.
Da li ste već isprobale ovu podlogu? Kakvo je vaše mišljenje? Da li vam je ova recenzija dala odgovore na sva pitanja?
Martina, Alter Ego Style