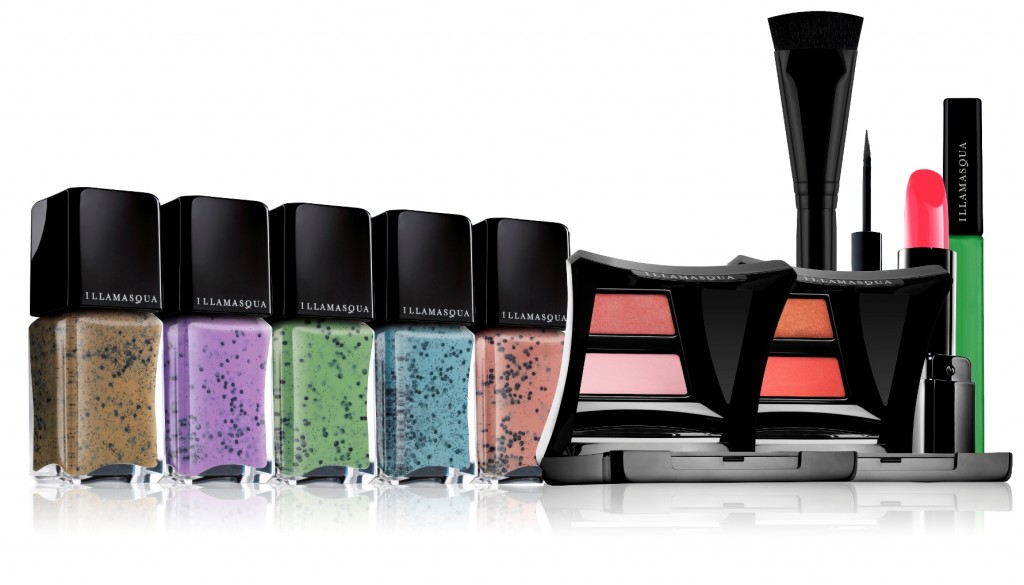 The world isn't perfect. But who wants to be perfect anyway?
I'mperfection is an open invitation to stand up and show the world what makes you perfectly, imperfect. We want you to highlight the features other brands encourage you to cover up and celebrate your imperfections like badges of honor.
So show off your freckles. Make beauty spots more beautiful. Shine a light on your birthmarks. And be proud of your scars.
Because life isn't about finding yourself, life is about celebrating who you really are…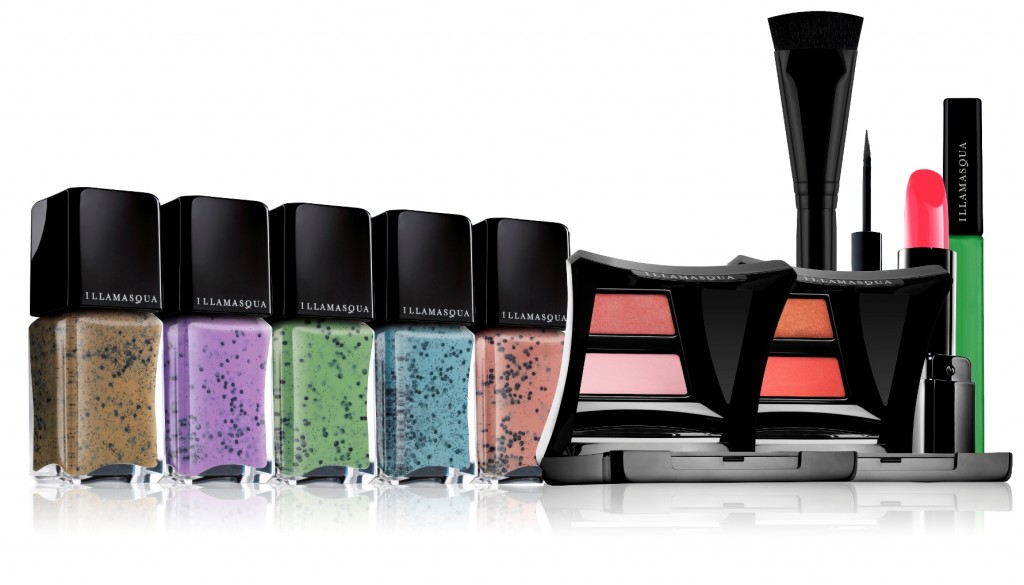 Nova Illamasqua-ina kolekcija slavi nesavršenost!
Svijet nije savršen. No tko uopće želi biti savršen?

I'Mperfection je poziv da pokažete svijetu što Vas čini savršeno nesavršenima.

Želimo da naglasite sve što drugi očekuju da sakrijete i ponosno slavite vlastite nesavršenosti.

Otkrijte pjege. Naglasite svoju iskonsku ljepotu. Pokažite madeže i budite ponosni na svoje ožiljke.

Jer život nije potraga za sobom. Život je proslava onoga što zaista jesmo.

Illamasqua's I'mPerfection is a collection that exposes the duality of beauty and imperfection, a celebration of the features that make us all human and different, and that other brands suggest we keep covered.  Freckles, birthmarks, scars and the marks we bear as an example of being living, breathing human beings, and all wonderfully different from one another, are exposed, celebrated and venerated. In I'mPerfection, Illamasqua is drawing back the veil of factory-churned beauty homogeneity, exposing us bare as the unique beings that we are, in the most beautiful way that they can.

Forever pushing make-up boundaries Illamasqua have just unveiled I'mperfection, the brand's offering for spring 2013. This new collection aims to celebrate flaws and imperfections, such as freckles, scars or birthmarks, rather than disguising them.

Illamasqua I'mperfection will be available on counters nationwide from 31 January and via www.illamasqua.com

What do you think about their new I'mperfection collection? Will you be giving speckled nails a go?

Martina, Alter Ego Style
PJEGAVI LAKOVI ZA NOKTE – 145,00kn
Inspirirani krhkoću i ljepotom nepravilno raspoređenih
pjegica na prepeličjim jajima predstavljamo novu
limitiranu ediciju naše nagrađivane formule lakova za nokte:
freckle – Pjegava nježna neutralna boja
fragile
– Pjegava nježna plava boja
mottle
– Pjegava nježna zelena boja
scarce
– Pjegava nježna roza boja
speckle – Pjegava nježna ljubičasta boja
DUO RUMENILA U KAMENU – 260,00kn
Svako Duo rumenilo u kamenu sadrži dvije intenzivne
nijanse namjenjene osvježavanju i naglašavanju crta lica.
Svaki duo komplet dolazi u luksuznoj kutijici s ugrađenim
ogledalom.
katie & ambition
– Nježna bombon roza / Neutralni Shimmer
lover & hussy
– Nježna boja marelice / Bombon ružičasta
beg & bronzerella
– Prljavo roza / Bakreno brončana boja
NOVI PROIZVODI
UNIVERZALNI KIST ZA LICE – 250,00kn
Specifičnog oblika definira i naglašava jagodice,
izdužujući oblik lica.
RUŽ ZA USNE – 160,00kn
Visoko pigmentiran, dugotrajan i mat ruž za usne:
immodest
– Žarka ružičasta
INTENZIVNO SJAJILO ZA USNE – 140,00kn
Dugotrajno sjajilo za usne koje se slaže sa svim bojama
ruža i pruža iznenađujući sjaj:
shoot
– Zelena boja trave
TUŠ ZA OČI – 170,00kn
Posebno precizan vrh tuša omogućuje definirano nanošenje
boje. Dugotrajan i otporan na vodu savršen je za korištenje na
bilo kojem dijelu lica ili tijela kako bi do izražaja došla jaka
strana pojedinca. Može ga se koristiti i kao olovku za nokte uz
jednostavno dodavanje Illamasqua završnog laka za nokte.
abyss
– Sjajno crna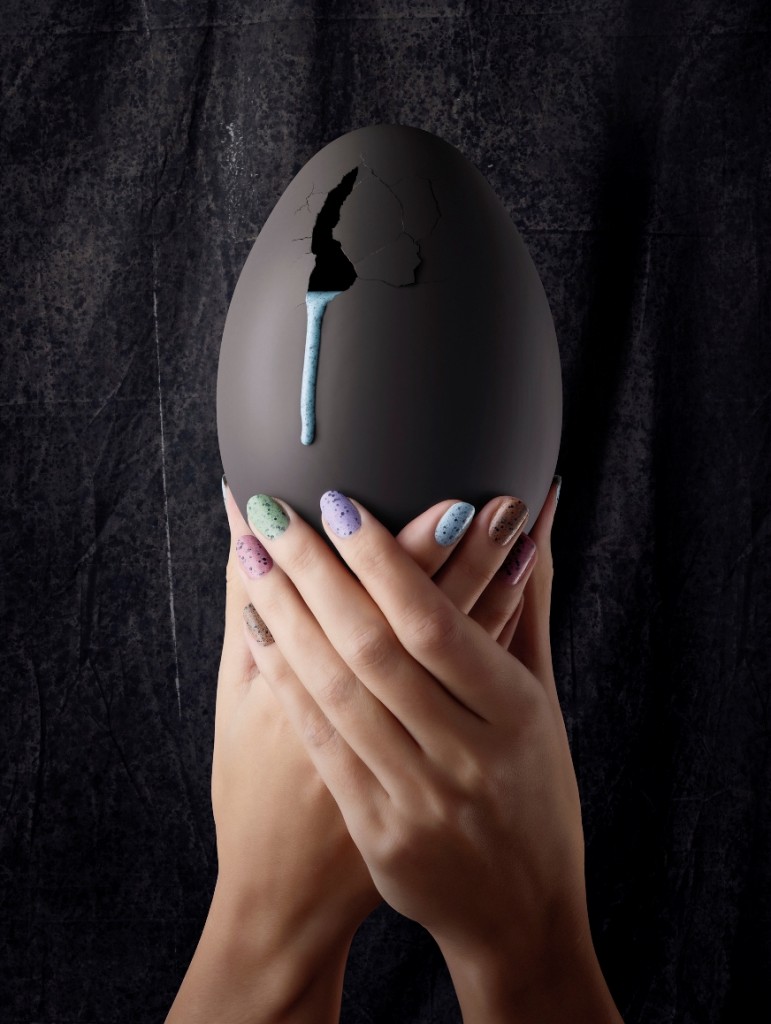 Pjegavi lakovi Illamasqua kolekcije I'MPERFECTION su dostupni u prodaji od 31. siječnja 2013., dok će
ostali dijelovi kolekcije u prodaji biti dostupni od 15. ožujka 2013.
Što vas je osvojilo?
Martina, Alter Ego Style