Infusion de Prune is a beautiful dark plum cream nail polish. A limited edition shade which was released as a part of Autumn collection 2012 Midnight Rose by Lancome. The polish is well pigmented with some raspberry undertones that make it very lively, you could nearly go away with one coat but I did 2 to make it perfect. Application was a real dream, it applied like butter and the brush is really convenient for a quick and clean application! The staying power is also nice.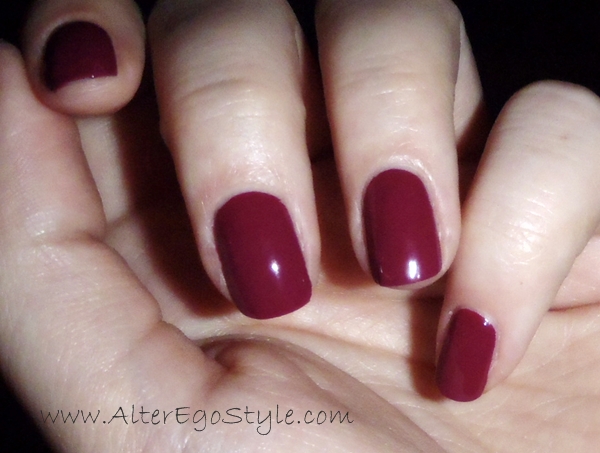 Martina, Alter Ego Style
Infusion de Prune prekrasna nijansa tamne šljive, koju je lansirao Lancome u njihovoj LE kolekciji Midnight Rose za jesen/zimu 2012. Ovaj lak za nokte je izrazito pigmentiran i neproziran već sa prvim slojem nanošenja, a prigušene nijanse maline daju mu određenu posebnost. Sama aplikacija je izvanredna i moram priznati da sam zaljubljena u četkicu Lancome-ovih lakova jer je taman široka da istodobno omogućuje i brzu i preciznu manikuru. Također, lak ostaje na noktima cijeli tjedan bez pucanja i ljuštenja.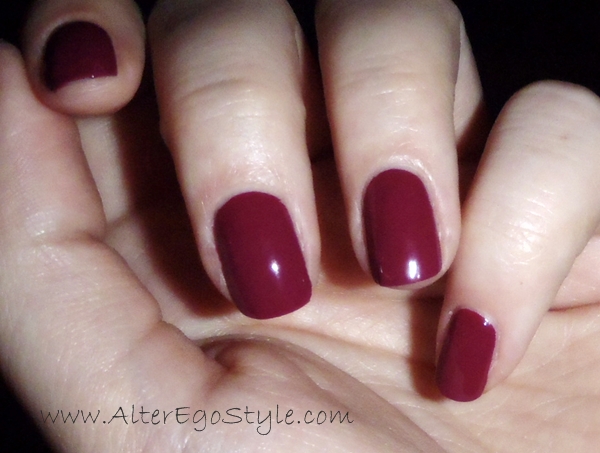 Martina, Alter Ego Style