This is baked bronzing powder for bright and natural tan effect with smoothing and protective jojoba oil. I took the lighter shade, and I believe that this is a perfect bronzing powder for pale skin, it can be used as a contour, blush and bronzing powder.
Packaging is solid, plastic with a mirror that is a very good quality. It contains 9 grams and it is best to use within 12 months from opening.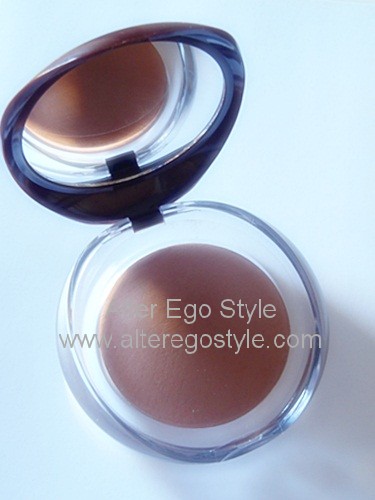 This is a bronzer that will not make your skin orange. The texture of this product, which is soft and velvety to the touch, gives the face a naturally tanned glow and extremely bright finish.
On the face it remains for hours, can be perfectly blended in with the skin and upgraded as needed in the lighter or the darker shades. All in all, this is a very good bronzing powder. Here you can see pictures of the brightest shade that I bought No. 01 LUMINYS.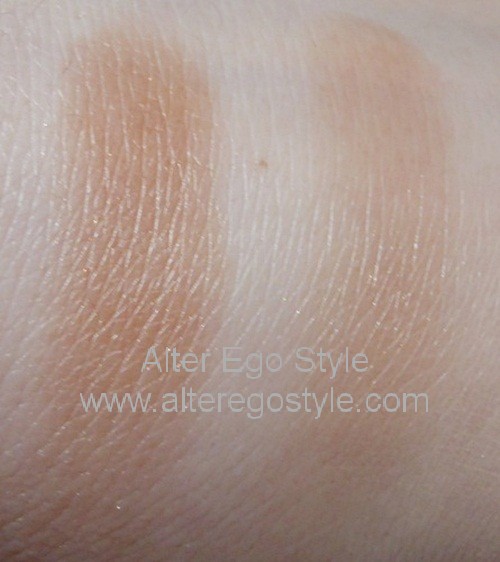 In action, before and after:
What is your favorite bronzing powder?
Martina, Alter Ego Style
Nakon 'Bourjois čokoladice', prošlogodišnjeg mi omiljenog brončanog pudera, koji prilikom selidbe jednostavno nisam uspijela više naći, u Bipi sam vidjela Pupin bronzer koji me na prvi pogled osvojio. Sjetila sam se njihovog rumenila čiju teksturu i postojanost obožavam, pa se nekako nisam previše dvoumila oko samog brončanog pudera. Uzela sam najsvijetliju nijansu, jer je zapravo takve i najteže naći – bronzer koji odgovara svijetloj puti, koji možete koristiti kao konturu, rumenilo i bronzer – PUPA LUMINYS broj 01.
Pakiranje je čvrsto, plastično s ogledalom koje je vrlo kvalitetno. Sadrži 9 grama samog proizvoda kojeg je najbolje upotrijebiti unutar 12 mjeseci od otvaranja.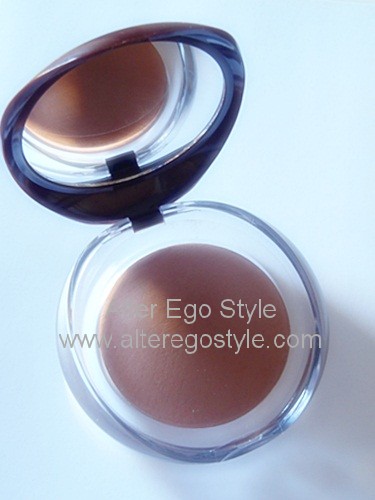 Ovo je jedan od bronzera koji Vas neće učiniti narančastim niti umjetnim. Sadrži jojoba ulje koje hrani kožu i čini ju mekom. Sama tekstura brončanog pudera, koji je meka i baršunasta, daje licu iluziju prirodno potamnjenog tena s onim zdravim sjajem uz blage svijetlucave čestice.
Na licu ostaje satima, savršeno se dobro blenda, može se nadograditi po potrebi u svijetlije i tamnije nijanse. Sve u svemu jako dobar brončani puder. Ovdje možete vidjeti slike najsvijetlije nijanse No. 01 LUMINYS.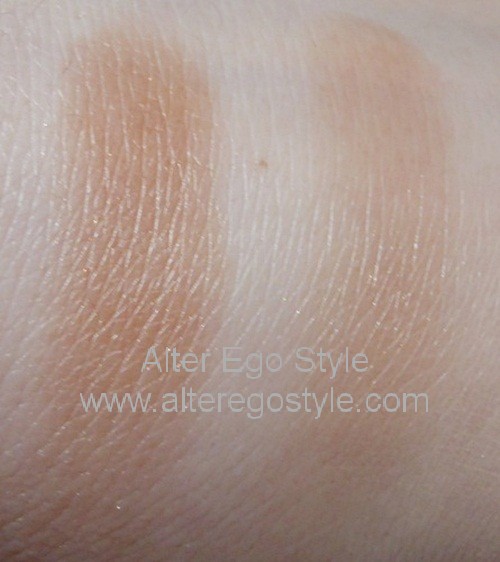 U akciji prije – poslije:
Skroz izvan konteksta:
Mislim da sam u životu svega dva put kupila tekući puder iz Pupa kolekcije koji su, sad kad se prisjećam, zaista bili odlični, ali problem su nijanse, uvijek ih je malo, a najsvijetlije meni su pretamne. Uzmite u obzir ovaj brand kozmetike jer je zaista dobar.
Koji je Vaš omiljeni brončani puder?
Martina, Alter Ego Style