This was one of those completely unplanned purchases because this lipstick won me over in a moment.
It is a perfect, burgundy shade with blue undertones that just screams 'forest berries'! Lipstick is full of color that can be perfectly build up – my favorite this fall.
Although this lipstick is covered with glittery particles and gives the impression of a opaque  shimmer color, in reality there are no trace of them. Just as if the glittery film-coated is here only to preserve it's magical interior of creamy, shiny, soft and moisturizing structure. In fact, applied on your lips it's lost every trace of glitter and color remains in it's full glory.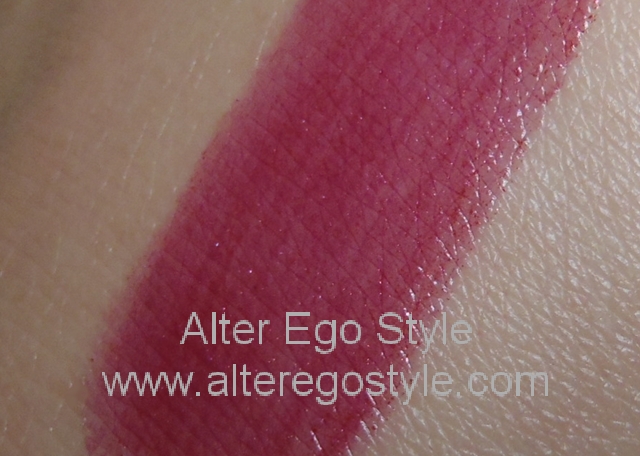 Shiseido claims and I agree that this lipstick with it's luminous color, mesmerizing brilliance makes lips irresistibly luscious. Gives lustrous dimensional color with full saturated color powder. Also, contains hydro-wrap vitalizing DE, a lasting moisturizer.
I bought it in Muller (West Gate, Zagreb, Croatia) in sale for 99.95 HRK. It contains 4 g and it is best to use within 24 months from opening.
What is your favorite Fall'12 lipstick?
Martina, Alter Ego Style.Potpuno neplanski kupljen, ovaj ruž me osvojio na prvi pogled.
Radi se o savršenoj, tamnocrvenoj nijansi s plavim podtonom koja jednostavno vrišti "šumske bobice"! Ruž punog sjaja koji se savršeno nadograđuje i time omogućuje varijacije u svom intenzitetu moja je omiljena nijansa ove jeseni/zime.
Iako je na prvi pogled ruž prekriven svjetlucavim česticama i odaje dojam jednog teškog shimmer-astog ruža za usne, u stvarnosti nema nikakvih dodirnih točaka. Ovaj ruž, jednostavno, kao da je obložen šljokičastim filmom kako bi sačuvao svoju bajkovitu unutrašnjost kremaste, sjajne, mekane i hidratantne strukture. Zapravo, samim nanošenjem, na vašim usnama gubi se trag svake šljokice, a ostaje punoća boje u punom sjaju.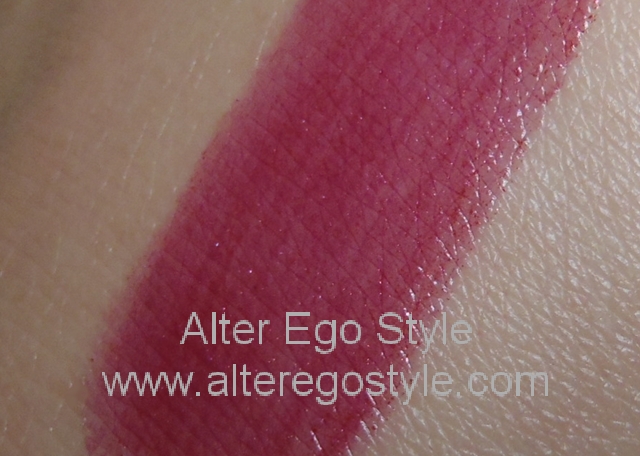 Shiseido tvrdi, a ja se u potpunosti slažem, da će Vam ovaj ruž pružiti svjetlucajuću boju i svojim očaravajućim sjajem učiniti Vaše usne neodoljivo sočne. Osim sjajne dimenzije osigurati će Vam bogatu i dugotrajnu hidratacij, te potpunu zaštitu od vanjskih utjecaja čineći Vaše usne neizmjerno mekanima.
Kupljen u Mulleru na akciji, snižen sa 199,99 HRK na 99,95 HRK, sadrži 4 grama i najbolje ga je potrošiti unutar 24 mjeseci od otvaranja.
Koji je Vama najdraži ruž ove jeseni?
Martina, Alter Ego Style.