For this winter nails I used white opaque nail polish (Yolizul Fashion – two coats), a top coat clear gloss and I stick this glitter that I bought in Chemaco (Hobby Art Shop -Zagreb, Croatia) while a top coat was still wet. I love this look.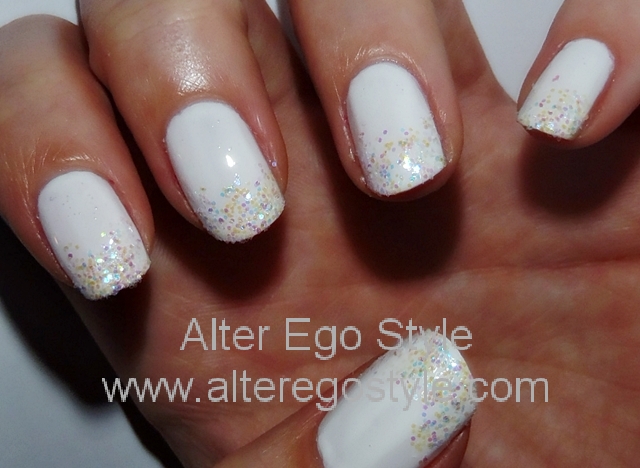 Kako bih postigla ovakve nokte koristila sam bijeli lak za nokte, Yolizul Fashion, koji postaje neproziran u drugom sloju. Kada se bijeli lak osušio nanijela sam top coat za sjaj na koji sam, dok je još bio mokar, kistom nanijela šljokice koje su bijele, ali se presijavaju u svim bojama. Završni izgled me oduševio. Same šljokice sam nabavila u Chemaco Hobby Art Shopu (Zagreb).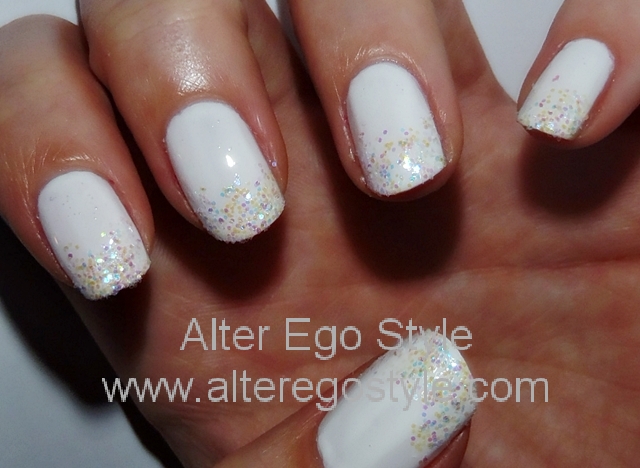 I put so many photos because I struggled with capturing the light on the glitter. I hope it is visible. Do you like it?
Martina, Alter Ego Style
Stavila sam više slika jer sam se dugo mučila uhvatiti točan odsjaj koji ove prekrasne šljokice daju noktima. Nadam se da vam se sviđa.
Martina, Alter Ego Style.