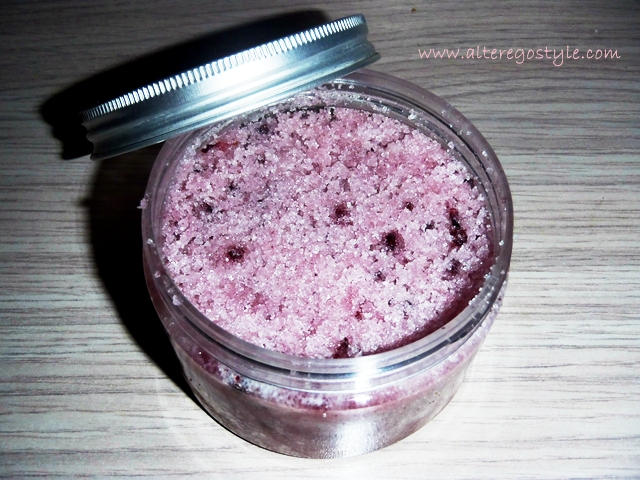 Peppermint is ideal for the holidays, warm days and cooling down yourself. Scrubbing with this recipe will make you feel refreshed and invigorated–not to mention it's delightfully purple (or any color that you like).
Ingredients:
2 cups white granulated sugar
1/4 cup almond oil, macadamia oil, olive oil, coconut or any other that you have Teaspoon of Shea Butter virgin
10 drops of Peppermint essential oil
Blackberry, raspberry, pomegranate juice or red food coloring (your choice of color)    
Mix Shea butter, oil and essential oil in one cup (I used small glass), it will take a little time (use a wood spoon to do that if you have it).
Squeeze Blackberry and add to your mixture. Add that mixture into the granulated sugar.
If you feel like there doesn't seem to be enough oil, you can add more, but don't overdo it and let the mixture get too oily. Add more sugar until it reaches your desired touch. If you don't want to use real fruit, but still want the pink color, add a few drops of red food coloring or pomegranate juice. Mix together until color is uniform throughout.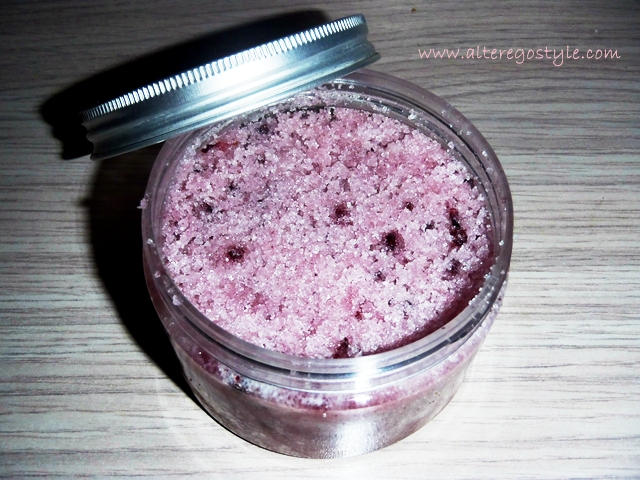 Scrubbing – washing – dry skin
Enjoy!
Martina, Alter Ego Style

Related posts: