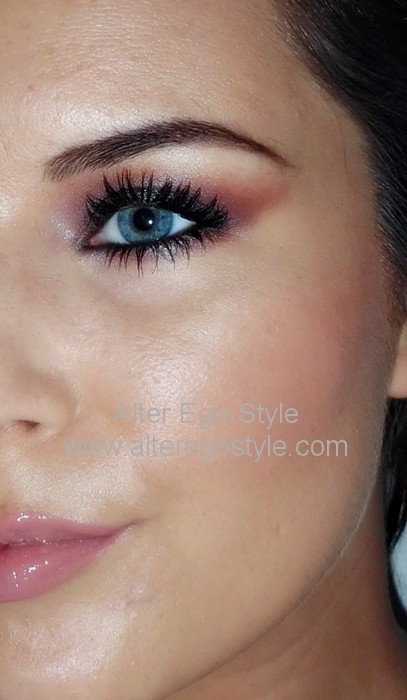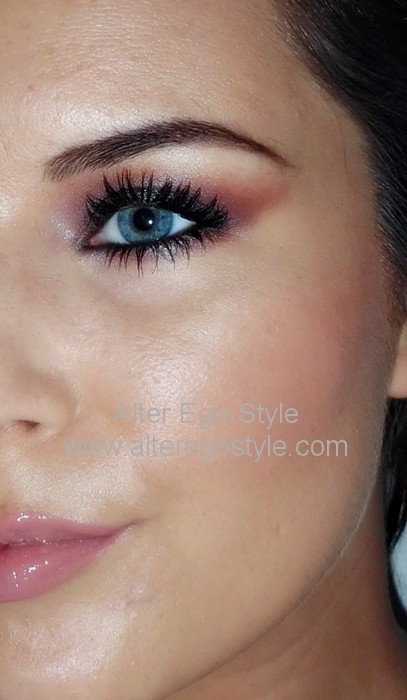 It's dark, smoky and sultry, and as it is a duo chrome, once applied it looks like you've put a lot more effort into your eye make up than you actually have. It appears that more than one color has been applied when in reality it is just the one. It literally only takes a few minutes to apply and always looks amazing. It shimmers in the light and gives the eye almost a wet look under artificial lighting.
It is such an unusual color. Just beautiful!
FACE Loreal foundation Lumi Magique DW3, Healthy Mix Concealer No. 53, Too Faced Blush Cocoa Rose

EYES Too Faced Petals To The Metal, Black Eye Pencil Loreal, Diego Dalla Palma PrimaVisione Black Mascara
LIPS YSL Rouge Valupte No. 24, Lancome Lipgloss No.308
Martina, Alter Ego Style
Trenutno mi je ovo najomiljenije sjenilo koje imam i mislim da će mi dugo biti broj 1 pogotovo za večernje izlaske. Kada nanesete ovo sjenilo na cijeli kapak i izblendate njegove rubove, za što vam je potrebno minimalno vremena, u tom trenu izgledate kao da ste se puno više potrudili i blendali nekoliko sjenila, pa čak i pigmente. To je ono što ovo sjenilo čini toliko posebno. Ima toplu podlogu smeđe, crvenkaste i narančaste nijanse koja blendanjem izvire na površinu, a s druge strane, te zelene svjetlucave čestice i taj zagasiti pigment čistog metala jednostavno oduševljavaju na prvi pogled. Mislim da ovo sjenilo stoji svim nijansama okica.
Jednostavno prekrasno! Odlučila sam se samo za sjenilo koje sam upotpunila crnom maskarom i crnom olovkom samo na vodenoj liniji.
LICE Loreal foundation Lumi Magique DW3, Healthy Mix Concealer No. 53, Too Faced Blush Cocoa Rose
OČI Too Faced Petals To The Metal, Black Eye Pencil Loreal, Diego Dalla Palma PrimaVisione Black Mascara
USNE YSL Rouge Valupte No. 24, Lancome Lipgloss No.308
Martina, Alter Ego Style