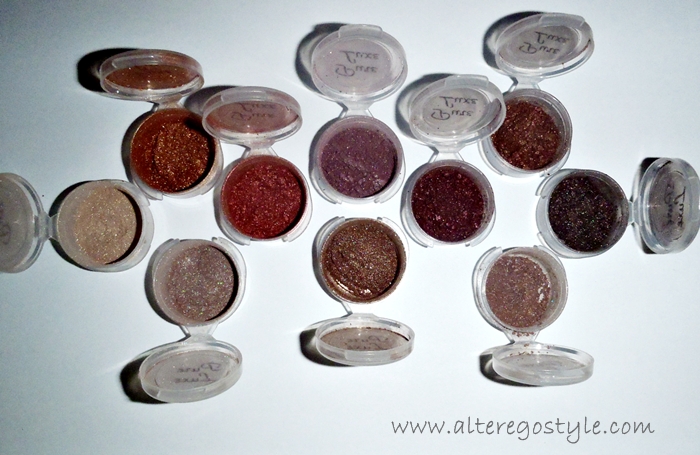 Pure Luxe Cosmetics is an internet mineral makeup line with a multitude of products including eye colors, lip colors, blushes, bronzers, foundation, liners, brushes, skincare, etc. The selection is quite vast and impressive for an internet based mineral makeup company.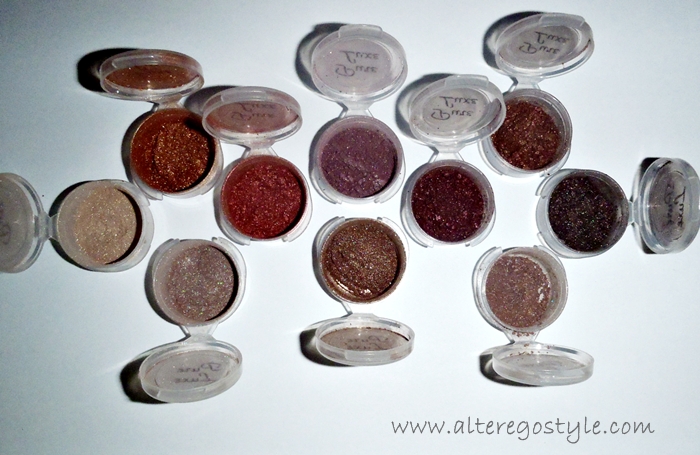 Pure Luxe Cosmetics je kozmetička linija koju sam sasvim slučajno našla na internetu. Šminka na mineralnoj bazi, raznovrsna sjenila, ruževi, sjajila, rumenila, braončani puderi, kistovi, preparativna kozmetika,… Ponuda je raznovrsna i vrlo jeftina za jednu online mineralnu kozmetičku liniju.
I was drawn in by the variety of colors but the real allure for me was the COST. I was able to grab numerous colors for a very very low cost which helped me to figure out my preferences and what colors worked best for me.
Ordering is easy. Payment is accepted via PayPal and they offer international shipping. I didn't have any issues with shipping.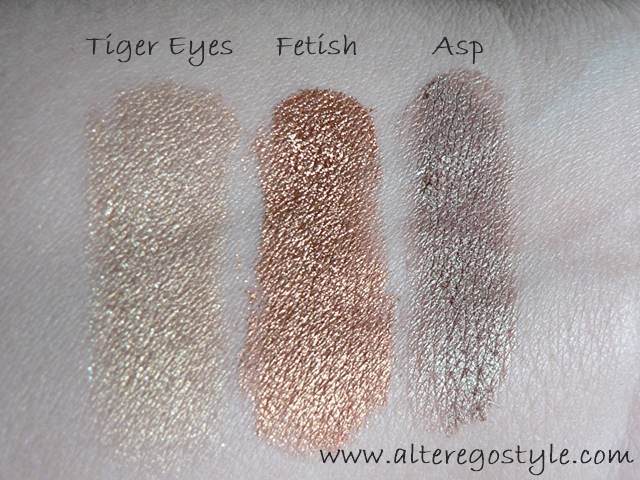 PRICE
Sample 1/8 tsp. in jar – $1.00 – $2.00
5g vol. jar with sifter – $5.00 – $8.00
10g vol. jar with sifter – $9.50 – $15.00
As I stated before, the price is what really drew me to this brand. I was able to get a sizable amount of product in a sample jar (rather than a baggy) for $1. Larger sizes are also available if you fall in love with a color. 5g jars are sold for $5-$8 each which is extremely reasonable for the amount of product. This is also one of the cheaper mineral makeup lines on the internet scene. Great value for your money.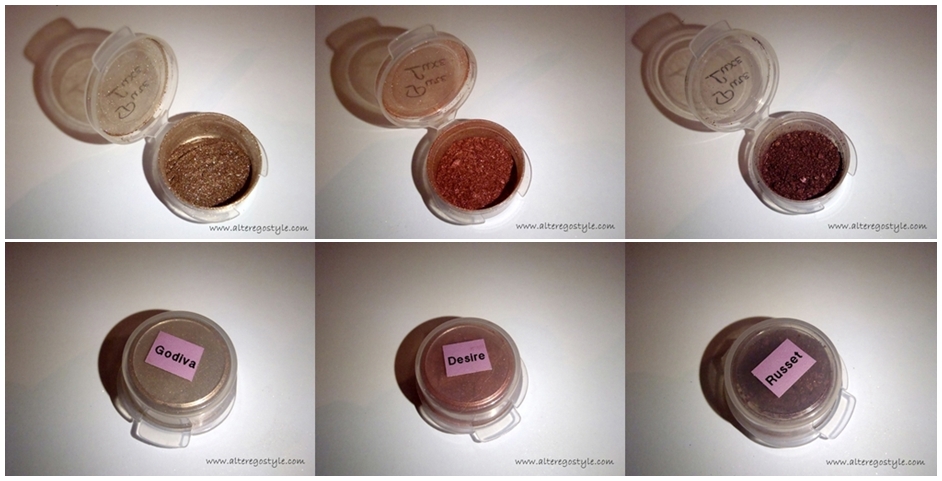 PACKAGING
The pigments come in sample jars (no sifter), 5g jars with sifter or 10g jars with sifter. I'm happy to say there are no baggies for this company. What is a baggy? It's just what it sounds like…a clear plastic bag with/without a zip seal…and is the cheapest way to package mineral makeup.
The sample jars are simply labeled with the company name and color name. I can't vouch for the larger sized jars. This is sufficient and what is expected for the cost if you ask me. They are simple without coming off cheap and fragile.

PRODUCT
The product is as expected – loose mineral powder with variations is color and shimmer.
PERFORMANCE
Most of the colors are highly pigmented and have great color payoff. Some of the colors are a bit more sheer but do not come off patchy on the skin (at least not for me). I find both the matte and shimmery shades are great to work with which is a surprise for the mattes. They also blend nicely together. I will say that the colors do require an eyeshadow primer and/or base to ensure that they adhere to the skin and last throughout wear. Also, beware of fallout, but that can be said for most if not all loose eyeshadows.
OVERALL
Great prices! Great colors and variety! Great option for those who want to try out a bunch of colors for a very low price. Be sure to get a good primer/base for use with the loose colors.
You can order them here.
Have you already tried something from Pure Luxe Cosmetics?
Martina, Alter Ego Style
Privukle su me boje koje su i u živo jednako pigmentirane, solidne kvalitete i minimalne cijene. Također, isplativo je uzeti mnogo uzoraka, poigrati se nijansama i shvatiti koje Vas najbolje ističu.
Narudžba je vrlo jednostavna, plaćanje PayPal-om, šalje se internacionalno. S mojom pošiljkom nije bilo nikakvih problema, stigla je za manje od dva tjedna, savršeno i sigurno zapakirana.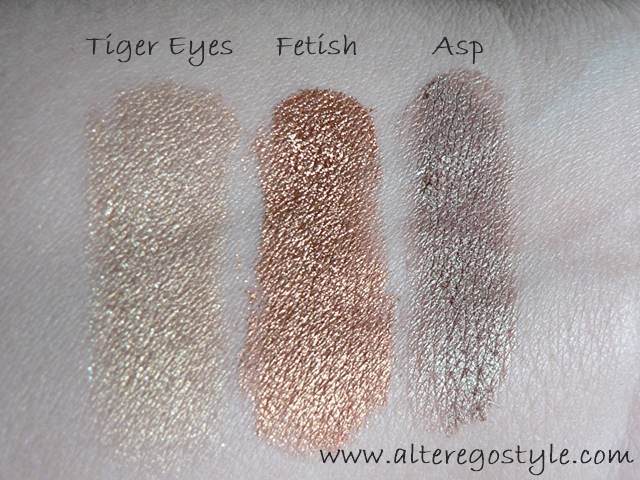 CIJENE
Uzorak/Tester 1/8 tsp. u posudici – $1.00 – $2.00 (moji su ovi najjeftiniji testeri za 1 dolar)
5g vol. u posudici – $5.00 – $8.00
10g vol. u posudici – $9.50 – $15.00
Kako sam spomenula u samom uvodu, cijena je ono što me prvotno privuklo. Za jedan dolar dobiti ćete sasvim dovoljno proizvoda u plastičnoj posudici s poklopcom (ne u vrečici kako mnogi brendovi pakiraju svoje uzorke). U jednoj rečenici – odličan proizvod i još bolja cijena!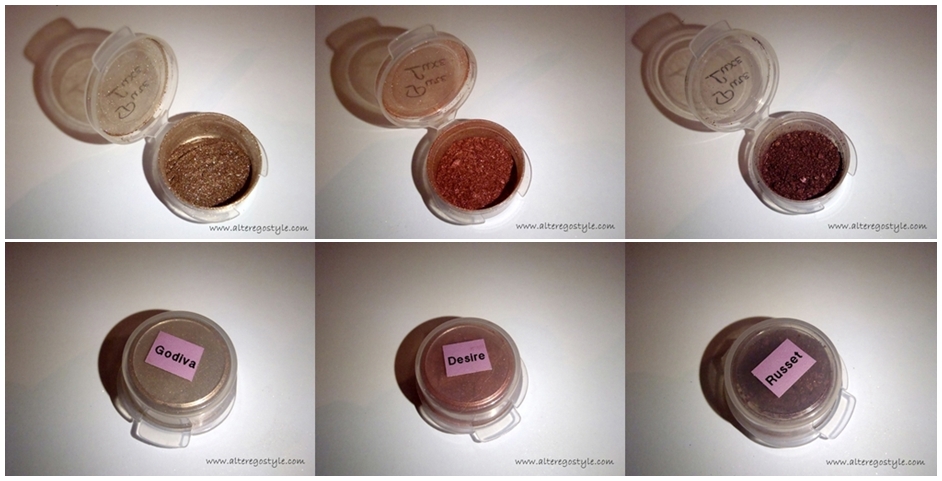 AMBALAŽA
Pigmenti su pakirani u jednostavne, prozirne posudice s poklopcem. Posuda je praktična i dovoljno kompaktna da pigment ne ispada. Nema vrečice, korištenje pigmenata ne stvara nered i nepotrebno prosipanje. Svaka posudica na dnu ima označeno ime proizvoda.

PROIZVOD
Proizvod je u formuli laganog mineralnog pudera u raznovrsnim bojama, mat, satin ili šljokičastog izgleda.
UČINAK
Pigmenti su vrlo pigmentirani, na slikama su naneseni bez baze i slikani bez blica. Određene nijanse su prozirnije od drugih, ali jednako lijepe i postojane. Moji kapci nisu masni i rijetko koristim bazu za sjenila, ali moj dojam je da se pigmenti ne truse i da vam treptanjem neće padati po obrazima. Divno se blendaju, prekrasno sjedaju na druga sjenila i mogućnost korištenja je velika. Ukoliko želite dramatičniji izgled preporučila bih tamnu ili svijetlu bazu na koju nanosite pigmente po izboru.
ZAKLJUČAK
Odlična cijena! Raznovrsnost, boje, idealni pigmenti za sve koji jeftino žele isprobati nijanse koje još nisu imali priliku isprobati.
Mogu se naručiti ovdje.
Jeste li već probali proizvode Pure Luxe Cosmetic linije?
Martina, Alter Ego Style