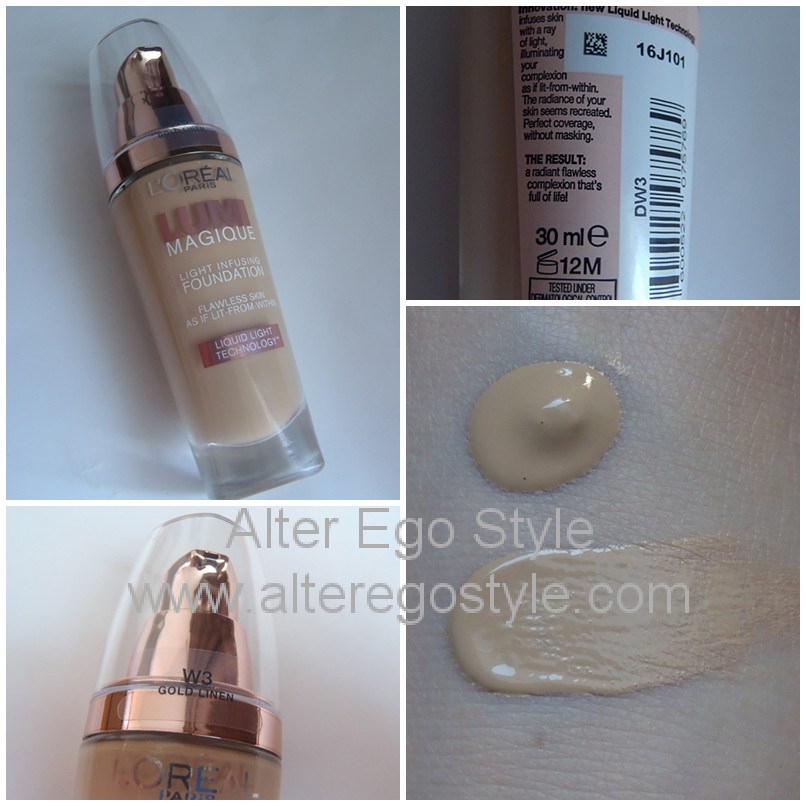 I've recently been trying out this new foundation by L'Oreal called Lumi Magique. This is a medium coverage foundation that has a luminous, glowing finish, quite similar to Chanel Vitalumiere. This type of finish is really my favorite at the moment, because to me it looks the most like natural skin.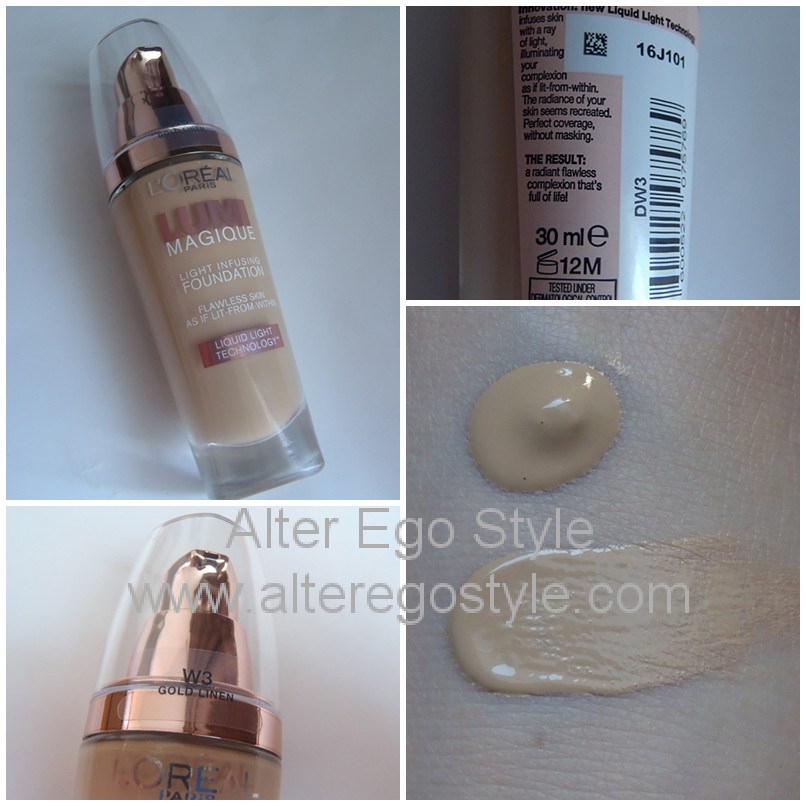 Ambalaža
Staklena bočica, detalji popularne rose-gold nijanse, jednostavnost i minimalnost sasvim ugodna oku. Pakiranje od 30 ml i 12 mjeseci preporučenog roka trajanja nakon otvaranja uklapa se u očekivanja tekućih pudera. Puderi bez pumpica moja su noćna mora te se treba raditi o zaista dobrom proizvodu da bih na tu manu zažmirila. Pumpica na ovom proizvodu je solidna, istiskuje odličnu količinu pudera ako ga nanosim kistom, no mrvicu previše ako ga nanosim na lice prstima.
Glass bottle with rose – gold details, simplicity that is very faltering to the eyes. You'll have 12 months from opening to use 30 ml of this product, witch is a standard content for the most foundations on the market. Pump dispenser is easy and mess-free and it's a big plus for me because i really hate to buy foundations without pump dispensers.
The formula is so nice, light and creamy, leaves your skin very soft and gives you a fresh, dewy glow to your skin without adding any shimmer or sparkle. It can be mattified with a powder if you want to tone down the luminous finish.
This is not a long wear foundation, but it wears well on me for an acceptable length of time. I believe that this foundation is best suitable for dry to normal skin, and not so much for oil skin because it can look to glowing and simple oily.
As for the shades, very limited color range (at least here in Croatia). The limited color range means it might be very hard for some to find a good match, especially fair skin tones.
Overall I like this foundation and think it's a great purchase from the drugstore if you can find a match. If you're lucky enough to fall within L'Oreal's rather narrow color range and you like a dewy finish, I definitely recommend checking it out. If you have oily skin or live in a tropical climate, I would probably stay away.
In action, shade W3 Gold Linen.
Have you already try this foundation? Pros and Cons?
Martina, Alter Ego Style
Proizvod
Radi se o jako finoj teksturi, kremastoj, ali dosta laganoj, te od skupljih pudera možda najviše podsjeća na Chanel Vitalumier. Po mojoj procijeni ovo je puder koji odgovara suhoj do normalnoj koži, te zbog svog sjajnog finiša vjerujem da bi na masnoj koži djelovao presjajno, kao ulje. Samo prekrivanje je slabo do srednje ako se nanosi prstima u tankom sloju, a solidno srednje prekrivanje ako se nanosi utapkavanjem spužvicom ili kistom. Dugotrajnost, možda najteže pitanje jer uvjeti ovih mjesec dana su blago rečeni kao u sauni. U normalnim uvjetima puder traje sigurno 7h, ne skida se u flekovima i djeluje jako lagano i zdravog sjaja, u uvjetima paklenih vručina znojenje čini svoje pa kao i svi puderi i ovaj odlazi puno brže s lica.
Nijanse
Ako se ne varam, dostupan je u 5 nijansi u DM-u, dok na internetu ima nijanse koje kod nas, nažalost, ne postoje. Isprike ako sam pogriješila jer sam ga kupila prije 2 mjeseca.
Moj ukupan dojam je da mi se puder dosta svidio. Cijele godine težim ne pre sjajnom licu, tako da mi je ovo bila ugodna promijena. Sviđa mi se prikrivna moć, ugodan i blag kremasti miris, osjećaj hidratantne kože koju daje, njegovo lako nanošenje i blendanje. Iako ću ga pospremiti za sad, veselim mu se za razdoblje kad se temperature spuste na ugodnih 23 stupnja Celzijusa.
U akciji nijansa W3 Gold Linen nanesen kistom Sephora No. 45:
Jeste li probale ovaj tekući puder? Koje je vaše mišljenje?
Martina, Alter Ego Style.