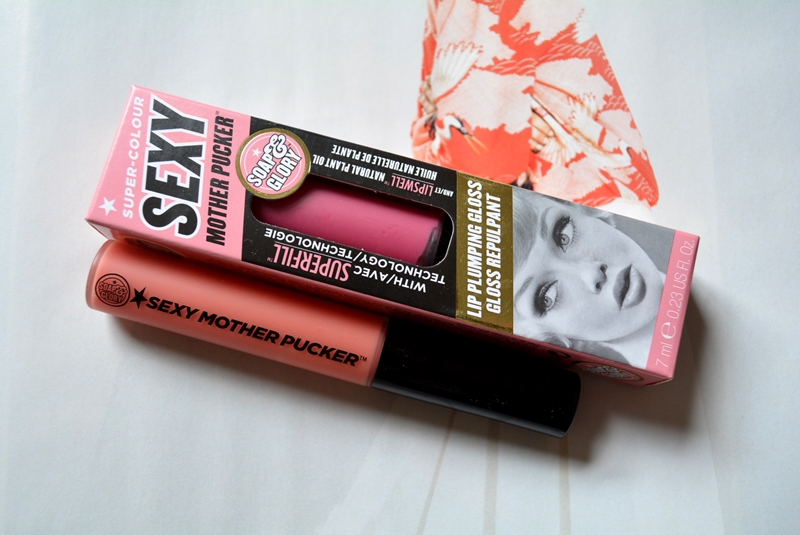 Sjajila su se ove godine vratila na velika vrata i iako ih mnoge žene nekako s godinama sve manje i manje vole za Sexy Mother Pucker u Britaniji tvrde da su jedna od najprodavanijih.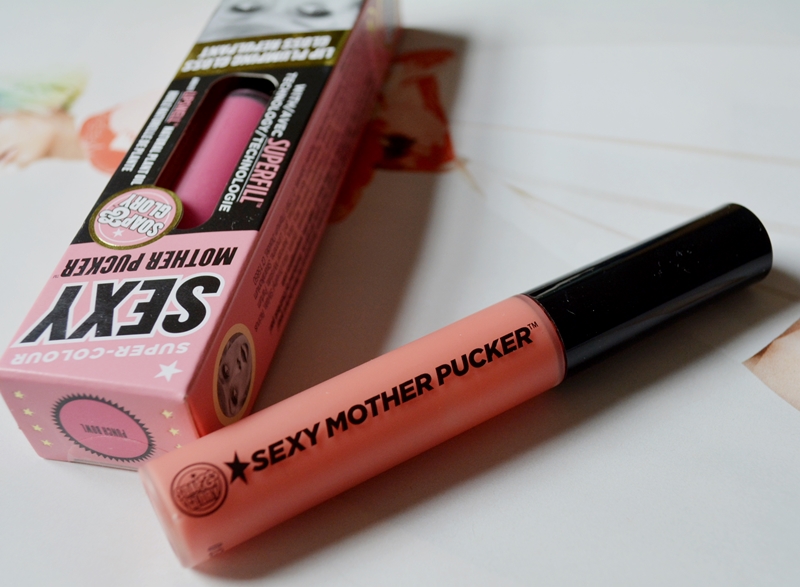 Što Soap & Glory obećava ovim proizvodom?
Fasten your seatbelts! It's Super-Colour™ Sexy Mother Pucker™ with SUPERFILL™ Lip Plumping Spheres and LIPSWELL™ Volume Boost Technology. Britain's hottest selling lip plumping gloss, Soap & Glory's bestselling Original Formula SEXY MOTHER PUCKER includes ingenious PLUMPING MICROSPHERES that explode in volume up to 10x when they come in contact with water (they're like tiny, dehydrated little sponges that expand when they get wet) and an exclusive microcirculation-stimulating extract to visibly enhance lip volume. Amazing. Addictive.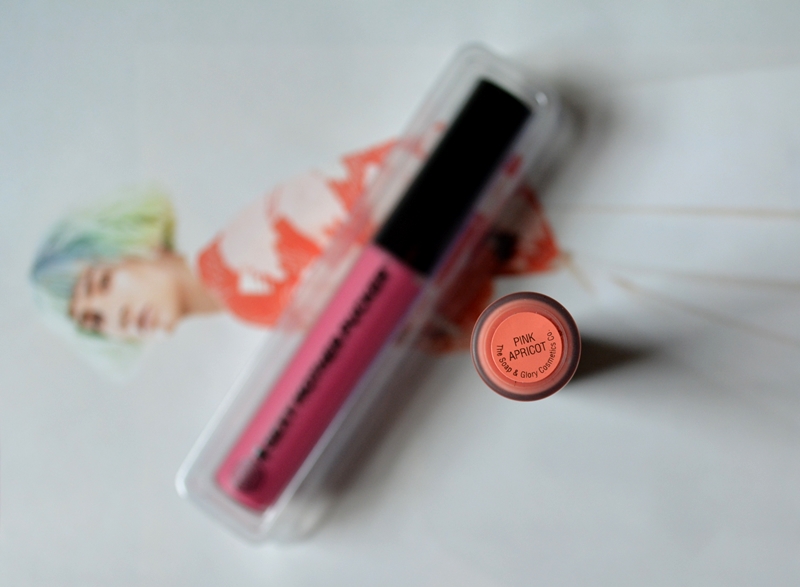 No da li proizvod radi ono što bi trebao?
Da. Nakon otprilike 1-2 minute osjetiti ćete blago nelagodne trnce po usnama. Ovo je ujedno moguća negativna strana ovog proizvoda s obzirom da trnci nisu blagi već ćete ih sigurno osjetiti. Formula mazalica vrlo je guste teksture i može se okarakterizirati kao blago ljepljivom. Usprkost tome proizvod ostaje vrlo dugo na usnama, bez gubitka sjaja i teksture ukoliko ne konzumirate jelo i piće. Također, ovo sjajilo se ne razlijeva po usnama. Efekt povećanja volumena usana vidljiviji je nego s drugim sjajilima ove funkcije koje sam do sad isprobala.  Naravno, usne neće porasti za tri broja, no one će lagano biti punije i zaobljenije (zadnja slika prikazuje razliku odmah po nanošenju i nakon 5 minuta).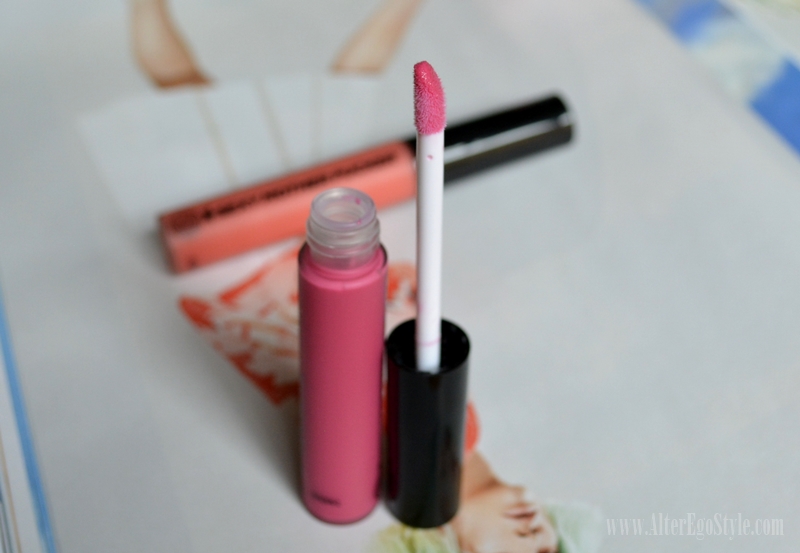 U prodaji je dostupno 5 različitih nijansi, a sve nijanse su nježnije i zapravo pristaju šarolikom tip djevojaka, boji tena, očiju i kose. Nijanse koje su se meni najviše svidjele su Pink Apricot, Punch Bowl i Yummy Plum koja je nažalost trenutno rasprodana u Belfastu.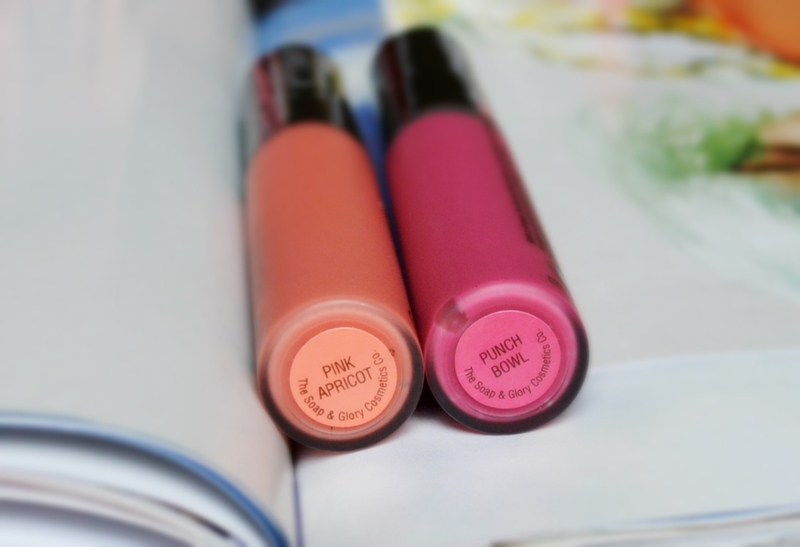 Za aplikator mogu reći da je vrlo standardan većini sjajila, nakošeni aplikator s ugodnim dlačicama.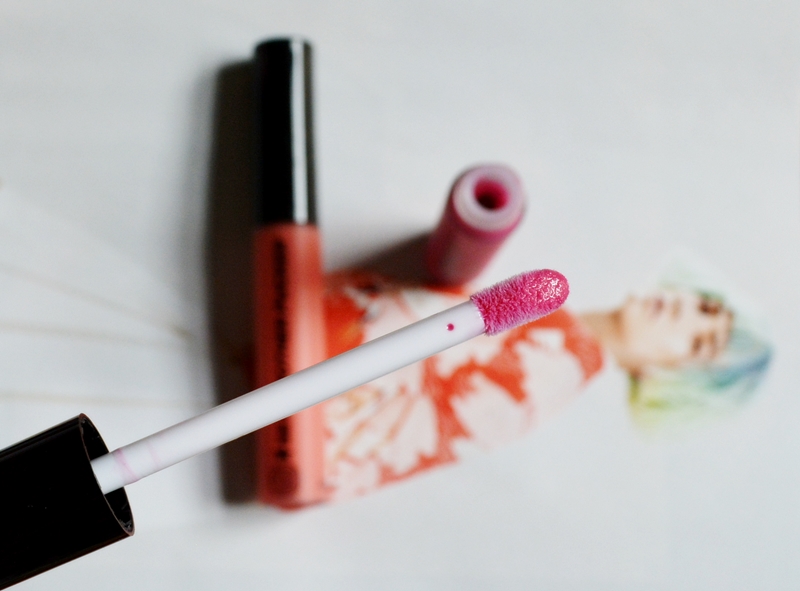 Soap & Glory Sexy Mother Pucker sjajila u akciji: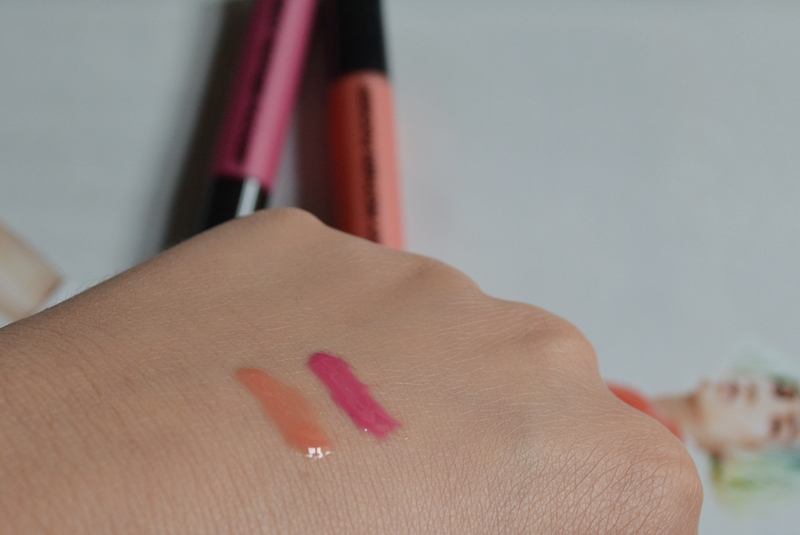 U zaključku mogu reći da su mi ovo trenutno najdraža sjajila i da sam se uhvatila da svako malo posežem za njima. Osobno mi ne smetaju trnci na usnama, čak me to lagano zabavlja. Obožavam ove dvije nijanse, vrlo su nosive kako za svaki dan, tako i za večernji izlazak.
Boots, £9.00, 7 ml.

Jeste li se već upoznale sa Soap&Glory kozmetikom ili njihovom njegujućom linijom? Koji su vaši favoriti i što bi mi preporučili da svakako isprobam?
Martina, Alter Ego Style