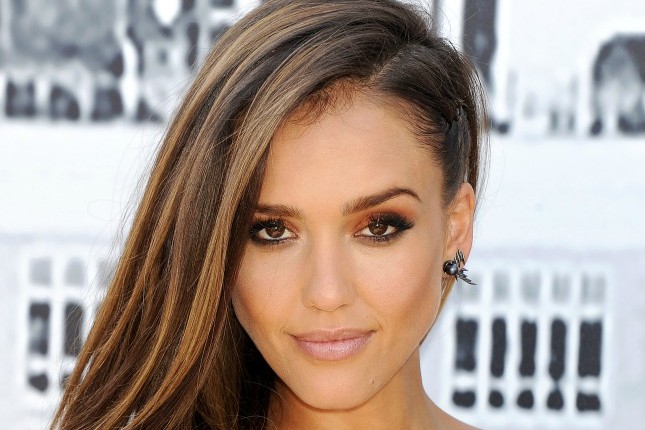 Još jedan mjesec zatvaram s kolumnom na Budi.in portalu no ovaj put u stilu Jessice Albe. Ukoliko do sada niste vidjeli rekreirane lookove zvijezda s crvenog tepiha to možete učiniti klikom na ovaj link. Nadam se da će mnoge ovo izdanje predivne glumice smatrati očaravajućim kao i ja stoga evo kako ga možete same napraviti…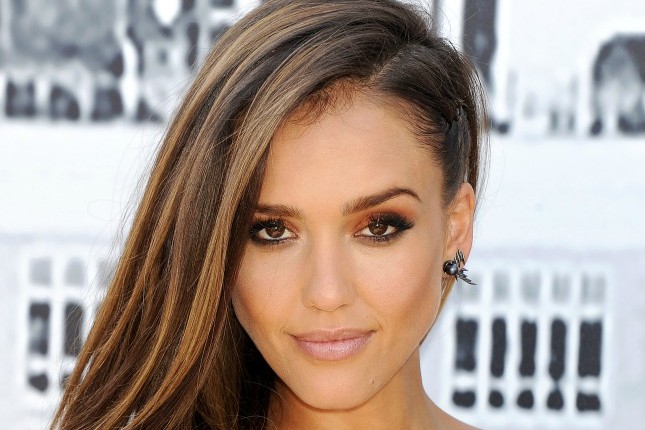 Još jedan mjesec zatvaram s kolumnom na Budi.in portalu no ovaj put u stilu Jessice Albe. Ukoliko do sada niste vidjeli rekreirane lookove zvijezda s crvenog tepiha to možete učiniti klikom na ovaj link. Nadam se da će mnoge ovo izdanje predivne glumice smatrati očaravajućim kao i ja stoga evo kako ga možete same napraviti…
Šminku nanosite na čisto i hidratizirano lice. Birajte lagani puder koji odgovara vašem tipu i nijansi kože te ga nanesite na lice pazeći da dobro razmažete prijelaze na vratu, oko ušiju i uz liniju rasta kose. Puder koji sam koristila je Givenchy Teint Couture u nijansi broj 4, Elegant Beige. Nakon što ste izjednačili ten, uredite svoje obrve. Jessica Alba uvijek naglasi prirodnu linju obrva pazeći da obrve ne dolaze prenapadno do izražaja.
Na kapak, do utora oka, nanijela sam Illamasqua Focus kremasto sjenilo (recenzija)kako bih pružila dobru podlogu sjenilima i omogučila još dublju dimenziju brončano-zlatnom sjenilu koje sam naumila staviti. U utor oka, kako bih naglasila konturu oka i napravila prijelaznu boju za tamnije nijanse, nanijela sam MAC Saddle sjenilo mat teksture. MAC Amber Lights stavila sam na mobilni dio kapka. Ono što je bitno kako bi vaš make up izgledao uredno i kvalitetno je da svaki korak jako dobro izblendate, odnosno omekšate linije, kako ne bi imali grube prijelaze između različitih nijansi (recenzija svih MAC sjenila korištenih u ovom tutorijalu).
Vodene linije naglasite crnom olovkom ili gel eyelinerom (Avon SuperShock Gel Eyeliner Black – recenzija). Istim proizvodom naglasite vanjsku polovicu gornje linije trepavica. Kako se gel olovke i tuševi brzo suše nemojte dugo čekati i brzo kistom razmažite liniju koju ste prethodno povukli. Ponavljajte postupak, te postupno nadogradite intenzitet konture oka. Isti postupak ponovite s linijom donjih trepavica. U vanjski  kut gornjeg kapka nanesite tamnosmeđe sjenilo toplog podtona te ga stopite s tamnom linijom trepavica i prethodno naglašenim utorom oka (MAC Dark Brew i MAC Dance in the dark).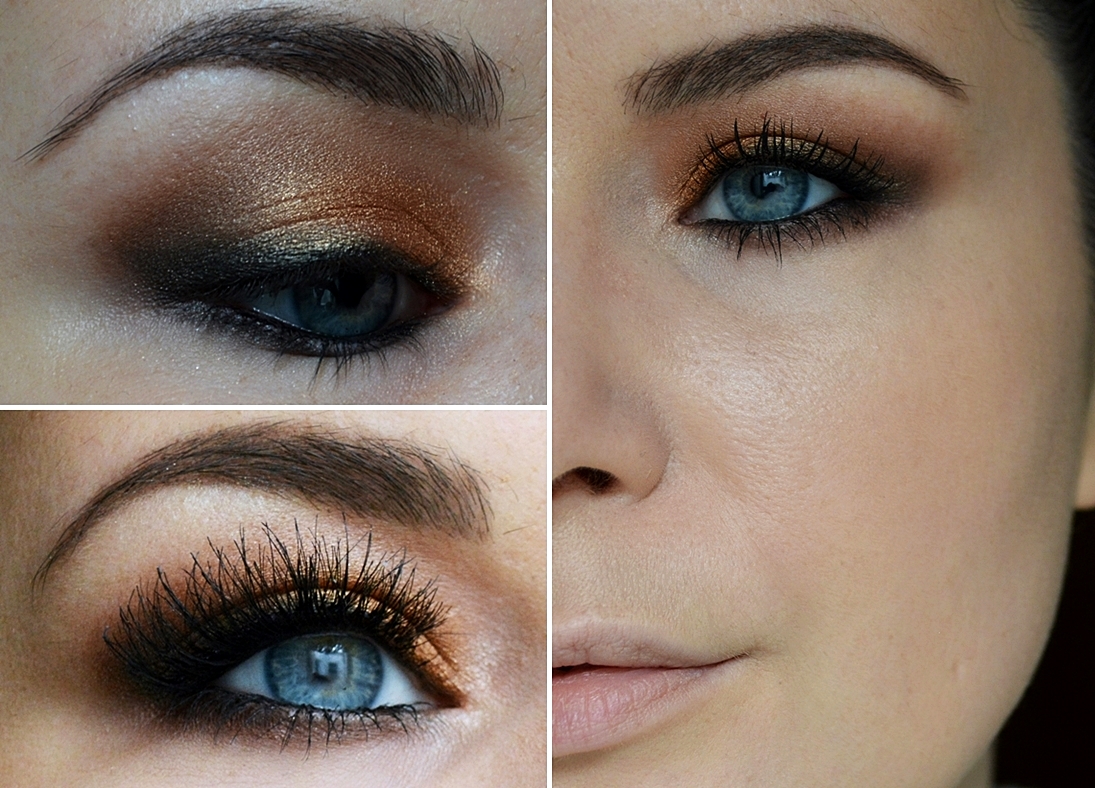 Crnu liniju uz donje trepavice ublažite nanošenjem smeđeg sjenila kako bi imali nježniji prijelaz između crne nijense i nijanse tena (MAC Dark Brew i MAC Dance in the dark), a unutarnji kut oka otvorite svjetlucavim sjenilom boje vanilije (Illamasqua Slink – recenzija). Gornje i donje trepavice naglasite crnom maskarom (Lancome Hypnose Black maskara) i po želji stavite umjetne trepavice (Ardell Demi Wispies). Prikrijte sve nedostatke korektorom (MAC Full Coverage Cream Foundation) te na obraze, gornji dio čela i nos nanesite brončani puder (Chanel Bronze Universel – recenzija).
Na obraze stavite rumenilo tople, zemljane nijanse (MAC Warm Soul), a najviši dio obraza istaknite svjetlucavim puderom (Anastasia Beverly Hills Highlighting Brow Kit – recenzija). Pregledavajući slike make-upa Jessice Albe, ovisno o blicu fotoaparata i osvjetljenju, nijansa usana je varirala u okviru nude nijanse zbog čega sam se odlučila završiti look s MAC Patisserie ružom za usne i kombinacijom dva sjajila Lancome Fever Gloss broj 258 i Dior Addict Lipgloss u nijansi Charm.
Sviđa li vam se? Koja zvijezda za vas ima uvijek besprijekoran makeup?
Martina, Alter Ego Style