Follow my blog with Bloglovin
With top gloss
Ooooh My God, how I love this nail polish. This is so beautiful color with metal effect, it dries matte but on the other hand it contains this beautiful sparkles that gives whole new dimension to this nail polish. Again, just love it.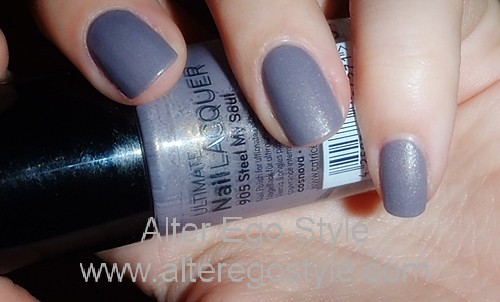 Very cheap, fast drying nail polish that stays for days. You will need two coats to achieve opaque look and also, if you like you can play with gloss top coat.
I can't say anything bad because I believe that this is the best nail polish from Catrice that I have ever tried. It is one of my favorite Autumn color.
Martina, Alter Ego Style

Related posts: