To recreate this look you will need an ash tone pencil for eyebrows and eyes, dark brown eye pencil, highlight for corners of the eyes and brow bones, black mascara, peach-rose blush, and a lip gloss at the similar color.
Start with your foundation (I used Dior Forever No. 030), and than do your eyebrow – they are the frame of your face.
For a base use an ash tone pencil (I used my eyebrow pencil Catrice No. 020).
Smudge it with your finger or fluffy brush.
Use some highlight shade in the corners of your eyes, your brow bones, and I also touch the center of my lids. (I used L'Oreal Color Infallible No.002 Hourglass Beige)
Line the outer third of your upper and lower lash line with a dark brown pencil and smudge that line with the smudge brush. (I used Artdeco waterproof eyeliner in No. 12).
Also, with the same eye pencil do your water line.
Neutralize all that you need with your concealer (Estee Lauder Double Wear No. 01 Light). Add two coats of the mascara (Bourjois MAX Volume Glamour), apply peachy-rose blush to the apples of your cheeks (Sephora make up palette) and at the end add a lip gloss to your lips (YSL Pure Gloss No. 48).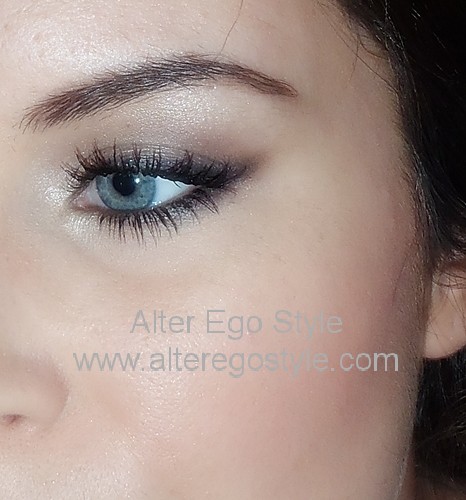 Hope you'll find this tutorial useful.
Martina, Alter Ego Style

Related posts: