To recreate this look you will need an ash tone pencil for eyebrows and eyes, dark brown eye pencil, highlight for corners of the eyes and brow bones, black mascara, peach-rose blush, and a lip gloss at the similar color.
Kako bi rekreirale ovaj look, potrebna Vam je olovka pepeljastog tona, tamno smeđa olovka, sjenilo za posvjetljivanje unutarnjih kuteva očiju te luka ispod obrva, crna maskara, breskvasto-roskasto rumenilo i slična nijansa sjajila za usne.
Start with your foundation (I used Dior Forever No. 030), and than do your eyebrow – they are the frame of your face.
For a base use an ash tone pencil (I used my eyebrow pencil Catrice No. 020).
Smudge it with your finger or fluffy brush.
Use some highlight shade in the corners of your eyes, your brow bones, and I also touch the center of my lids. (I used L'Oreal Color Infallible No.002 Hourglass Beige)
Line the outer third of your upper and lower lash line with a dark brown pencil and smudge that line with the smudge brush. (I used Artdeco waterproof eyeliner in No. 12).
Also, with the same eye pencil do your water line.
Neutralize all that you need with your concealer (Estee Lauder Double Wear No. 01 Light). Add two coats of the mascara (Bourjois MAX Volume Glamour), apply peachy-rose blush to the apples of your cheeks (Sephora make up palette) and at the end add a lip gloss to your lips (YSL Pure Gloss No. 48).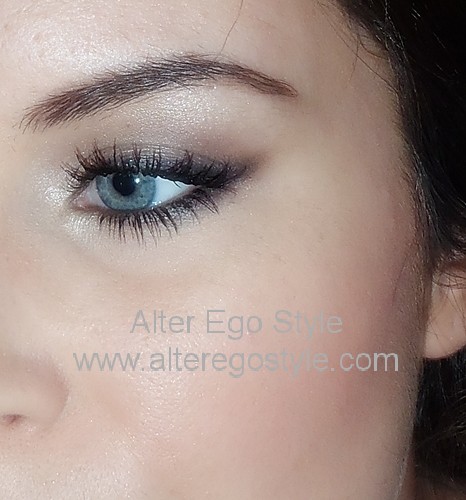 Hope you'll find this tutorial useful.
Martina, Alter Ego Style
Započnite s tekućim puderom (dior Forever No. 030), nakon čega uredite obrve – nemojte zaboraviti na njih jer one su okvir Vašeg lica (Catrice eyebrow stilist No. 020).
Nanesite olovku pepeljastog tona na kapak (Catrice eyebrow stilist No. 020). Ne brinite za urednost.
Razmažite olovku, bilo prstima, bilo mekanim kistom.
Poigrajte se sjenilom za osvjetljavanje (L'Oreal  Color Infaillible No.002 Horglass Beige). Dodajte ga u unutarnje kuteve oka, ispod luka obrve, ja sam ga također stavila na centar kapka.
Tamno smeđom olovkom povucite linije uz sam rub gornjih i donjih trepavica, maksimalno do polovice kapka i razmažite ih (Artdeco waterproof eyeliner No. 12). Također ju stavite na vodenu liniju.
Korektorom prikrijte sve nepravilnosti. Nanesite dva sloja crne maskare (Bourjois MAX Volume Glamour), rumenilo (Sephora make up palette) i sjajilo (YSL Pure Gloss No. 48).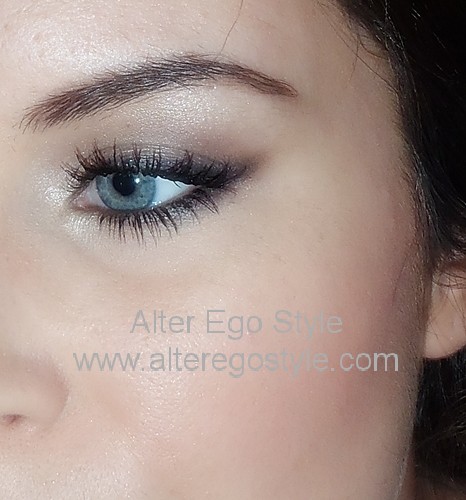 Nadam se da će Vam ovaj tutorijal koristiti.
Martina, Alter Ego Style.