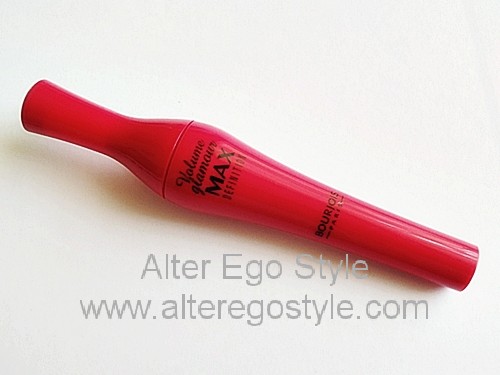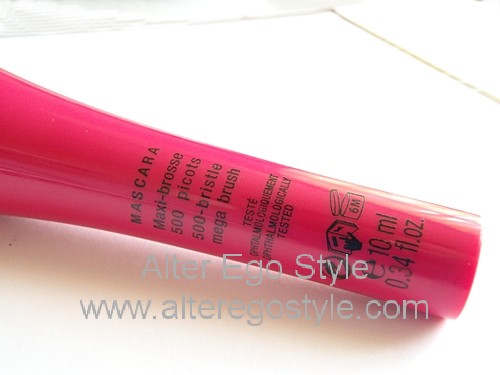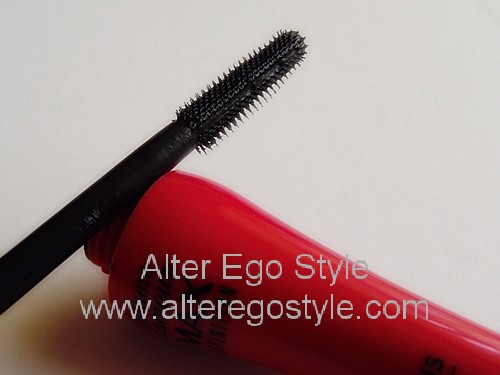 I divide my expectations for mascaras in several categories:
1. The most important thing for me is that mascara does not smudge to the upper and lower eyelid because there is nothing worse than a scenario of non stop checking and erasing smudged mascara!
With this mascara you will not have such problems, you don't have to worry that it will 'slide' from your lashes to your dark circles, or that mascara will smudge on the upper eyelid. Your lashes will look identical at the end of the day, as they looked in the morning after application. I would also say that mascara gives the impression that it is waterproof and it is a bit hard to remove.
My rating 10/10
2. The separation of the lashes and upgrading!
The brush of this mascara is very big, with firm and small bristles. It does a good job in separating the lashes. As I was testing the mascara I wasn't sure do I or don't I like this brush. At the end, I don't like two things, when I apply the mascara, every time I end up with smudged eyelids. With this problem you can do two things, clean the eyelids or you can apply mascara lightly away from the lashes, which will reduce the volume effect. The second complaint refers to the product itself in terms of it's density and impression that the brand new mascara is already a bit dry. I will try to once again look this note in a few months and rewrite if I change my mind.
My rating 7/10
3. The intensity of color!
I'm in love with mascaras that have strong intensity of color. I usually put one layer and I just love when my lashes are thick, visible and very long. Black mascara that I tried was well pigmented and completely satisfied my desires.
My rating 10/10
4. Extending eyelashes!
This mascara will give you a certain voluminosity of the lashes but, at the same time, it will not extend the lashes.
My rating 6/10
5. The volume of eyelashes!
As the name of this mascara says, in only one coat, you will have really glamour volume lashes. Also you can achieve perfectly defined lashes.
My rating 10/10
The first coat of mascara on the eyelashes:
The second coat of mascara: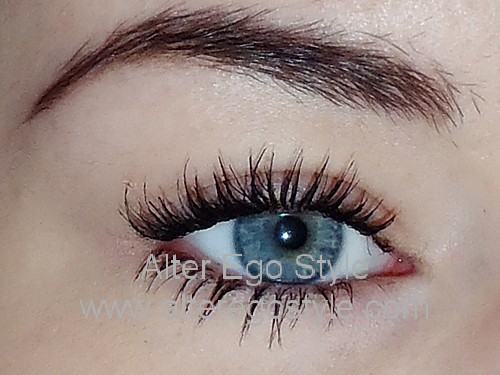 The content is 10ml and it is best to use in 6 months after opening. Price is near 9 euros.
Conclusion
I think this mascara perfectly fits into the evening make up. It is extremely resistant, perfectly pigmented and gives the result of the dramatic look to your lashes. If you have a good mascara that lengthens your lashes apply a first coat of that mascara for an extension, and for second coat apply this mascara – I believe that will give you an extraordinary eyelashes.
Did you try this mascara? Was this review helpful to you?
Martina, Alter Ego Style

Related posts: