Inspiration – a Chinese restaurant, dinner …
Let's begin..
Before applying any makeup to your skin, try to create a routine that includes applying a base in the form of moisturizers that will nourish your face and keep it from premature aging. Currently I am using a cream L'OREAL TRIPLE ACTIVE NUTRITION, day cream for dry skin. After base, start with applying the foundation that will equal the color face and make it fresh and healthy. For this Look, I chose the 123 PERFECT Bourjois Foundation in shade number 52 – Vanilla and I applied it with SHISEIDO sponge applicator.
Using CATRICE EYEBROW SET I fill in the gaps and give them the desired shape. Over the entire lid, right up to the eyebrows, I applied beautiful SEPHORA IVORY bright  shade from MAKE UP PALETTE (B2 eyeshadow in Sephora palette that I presented here).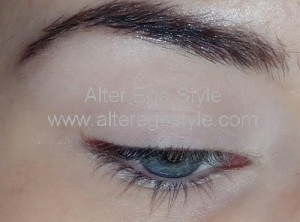 Then I gave some definition to my lower eyelids with the eyeshadow H11, from the same Sephora Make Up Palette, following the bottom line of the eyelid  and gently pulling it out. I used Sephora brush No. 25.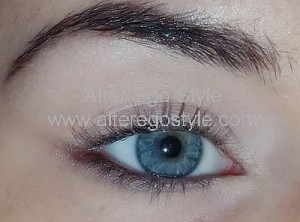 With what's left on the brush I crossed along the upper lash line concentrating more color to the outer third of the upper eyelid.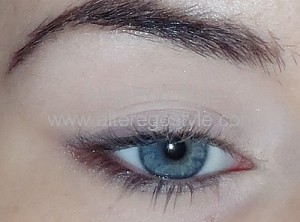 With wet Stila brush No. 10 and a black matte eyeshadow (Sephora) I drew a thick line along the upper eyelashes.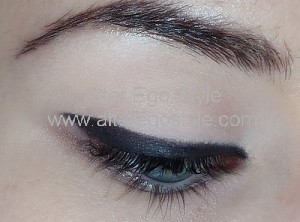 Using Sephora crease brush No. 13 and a darker shade of Lancome Ombre Subtile Duo eyeshadow palette No. 01 Voile de Brume I gave some definition to my crease.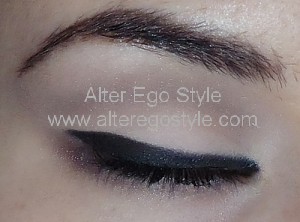 On the lashes I used two coats of black mascara – Bourjois Volume Glamour MAX definition in shade No. 51 Max Black. With Bourjois concealer Healthy mix No. 51 Eclat Clair I covered dark circles under my eyes and imperfections.  For contouring I used IQ angled blush brush and Pupa bronzer in shade No. 01 Luminys. With my fingers I applied little cream blush Catrice C01 A Woman's World.
On the lips I used Catrice Colour Infusion Longlasting Lipstain in shade No. 050 Red & The City.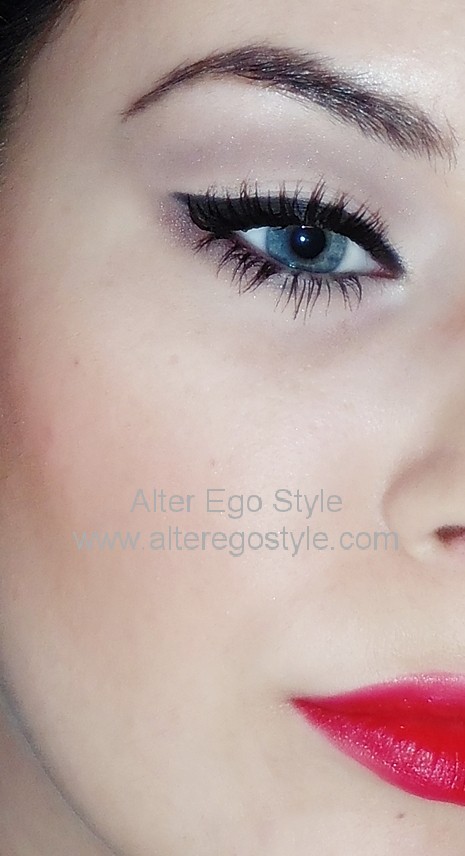 Do you have your favorite red lipstick or more of them? How often do you wear it?
Martina, Alter Ego Style

Related posts: