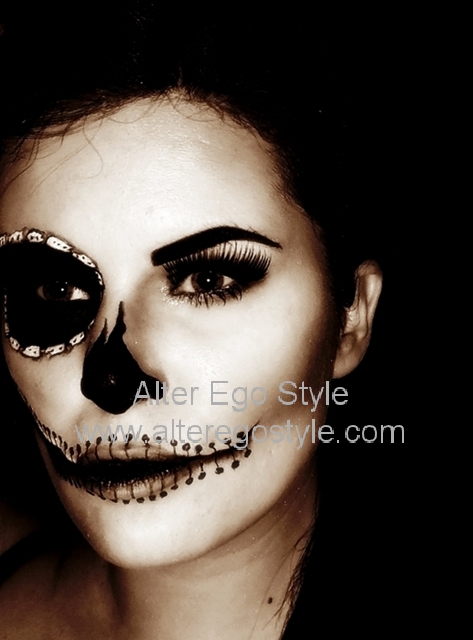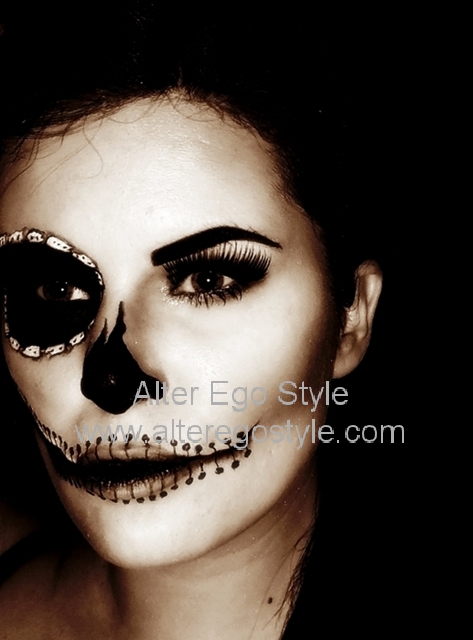 Here in Croatia, Halloween Nights aren't popular in the terms of masquerade, barely anyone will dress as a vampire, Dracula, skeleton or something else even though many Night Clubs promote and stimulate Halloween masks. I don't know if it's because of no interest in it, or because Halloween isn't 'our thing', or to the fact that there's no shop for Halloween supplies and e-bay is still very far in mind for many people or simply many people don't want to spare a money for one day in year. 
For all those who want to do a simple mask, and you have a basic make up bag, here is the look that is very easy to do. You can do a vintage hair and be very feminine and sexy or go totally different and be alternative. It is up to you, what makes you feel comfortable.
Hair – maybe something like this: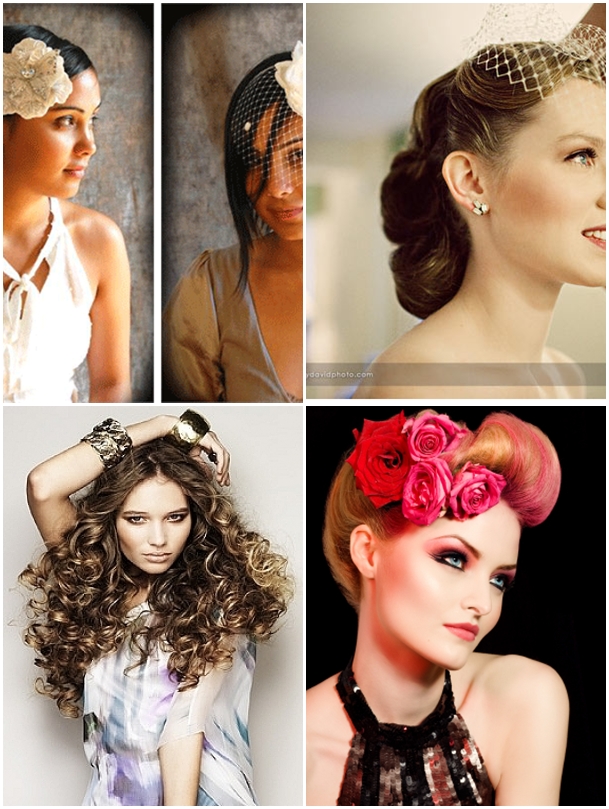 Product that I used are:
Max Factor FaceFinity No. 47 Nude liquid foundation Bourjois Healty Mix concealer No. 51 Sephora Make Up Palette – black, light brown, dark brawn eye shadows, all matte Elf black liquid eyeliner Essence white pencil Maybelline Great Lash black mascara Lancome lip gloss in City Mauve Misslyn eyelashes No.11 Pupa white glitter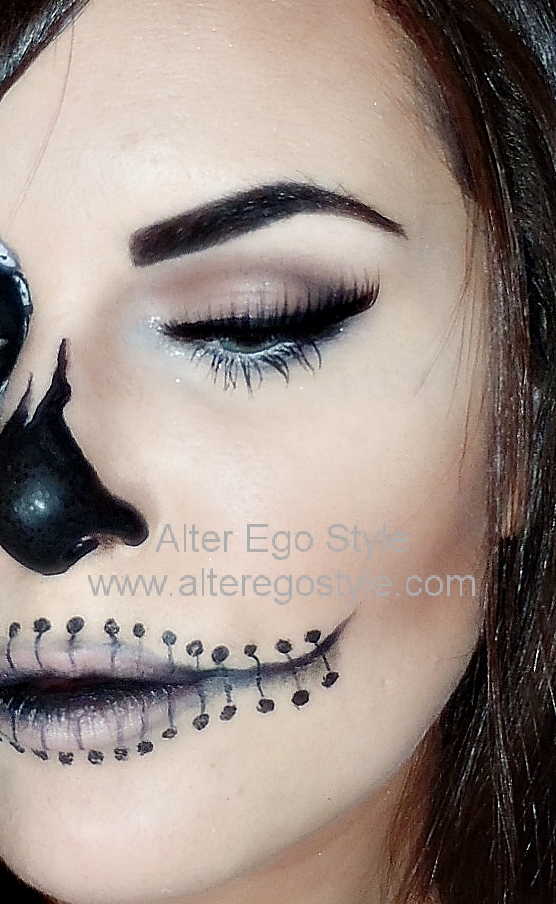 Martina, Alter Ego Style.
Zadnjih godina se skroz razveselim kad stiže Halloween jer se konačno mogu zamaskirati u ono što želim i otići van svih granica. No zadnje dvije godine, svi klubovi koji promoviraju Halloween Night i noć pod maskama me redovito razočaraju. Nakon sata i sata smišljanja, kombiniranja. šivanja i napokon šminkanja ostanem Pave Sam Na Svijetu jer nitko u grad ne izlazi u kostimu.
Znate li mjesto na kojem će ove godine biti pravi Halloween???
Pretpostavljam da svi imamo puder, korektor, bronzer ili nešto s čime radite konturu, maskaru, crno mat sjenilo, crni tuš i neutralna sjenila jer su to nekako postale osnove kozmetičke torbice. Bonus su neke dobre umjetne trepavice (moje su Misslyn No. 11, Muller 59.90kn) i malo šljokica na unutarnjem kutu oka. Znači nema trošenja dodatnih novaca za jedan dan u godini i sam make up nije toliko drastičan, pa se nadam da će nekome koristiti.
Nažalost, nisam imala vremena posvetiti se dodatno frizuri, ali odlično bi se uklopilo napraviti vintage valove i staviti crnu mrežicu/čipkicu u obliku malog šeširića/veo. Odjeća; neki korzet, haljina, poigrati se s čarapama, napraviti na njima koju rupicu ili sasvim lupiti u alternativu. Što god Vam padne na pamet.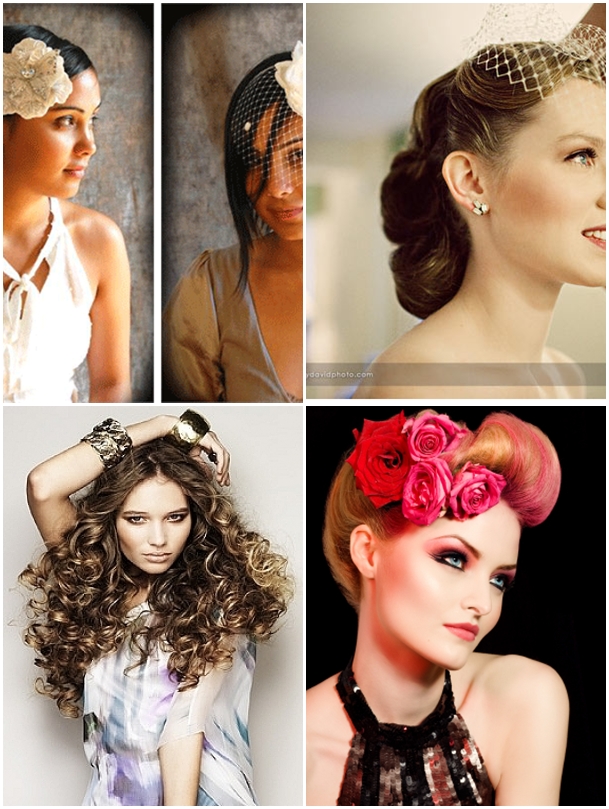 Koristila sam:
Max Factor FaceFinity No. 47 Nude Bourjois Healty Mix korektor No. 51 Sephora Make Up Paletu – crno mat sjenilo, svijetlo, srednje i tamno smeđe mat sjenilo Elf crni tekući tuš Essence bijelu olovku Maybelline Great Lash crnu maskaru Lancome sjajilo za usne City Mauve Misslyn umjetne trepavice No.11 Bijele šljokice Pupa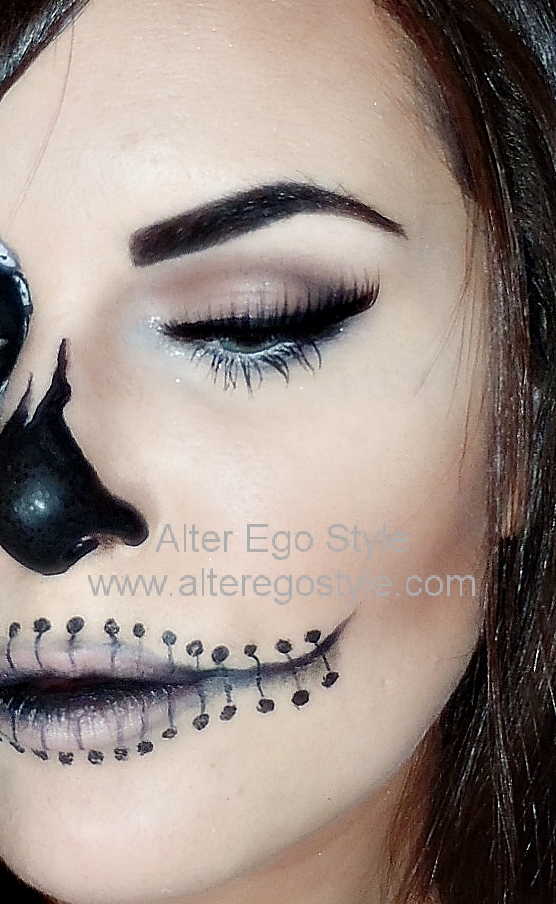 Ako je nešto ostalo nejasno, ili neki korak treba detaljnije, pišite. Također, ako vam je do boja, crtajte ružice, latice, paukovu mrežu i napravite pravu Sugar Skull. Ovo je maksimalno jednostavno i sa što manje proizvoda.
Martina, Alter Ego Style