I like the idea of creams with pigments that gives completely natural look, the main task of this BB cream is, I believe, to equalize the complexion. To be fair, I'm much more impressed with this than I thought I was going to be.
L'Oreal Nude Magique BB Cream uses smart pigments so the cream starts out white and as you blend the pigments are released. The texture reminds me of a gentle peeling cream, it is quite liquid and it contains tiny capsules that aren't gentle to your skin. I must admit that this irritates me a bit.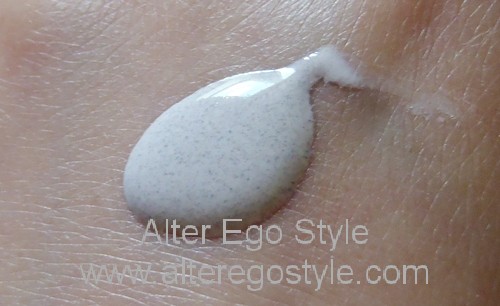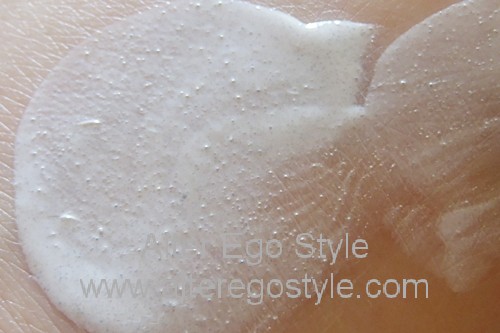 It gives a very natural skin look, but does, as promised even out tone and perfect the general look of your skin. If you love a real-skin look, this is definitely the one for you, but if you prefer a slightly heavier dose of coverage, then Estee Lauder, Clinique and others are better for that. I'd also suggest that Nude Magique (which comes in two tones, fair and medium) is adapted for normal skin, like mine – it does give a hydrated feel, but not hugely. My skin feels silkier than it does without the product on, but not majorly moisturized.
It promises 24 hour hydration (presumably you have to wear it for 24 hours) with SPF12 (which to my mind is an odd SPF rating). It is best to use within 12 month from opening, and for 30 ml, in Croatia, you will pay 99kn (13 euros).
In action before and after:
Jako mi se sviđa ideja kremice s pigmentima, uz potpuno prirodan izgled, bez skrivanja svih nedostataka, ova krema po meni ima glavni zadatak ujednačiti ten.
Prekrivanje je slabo, no može se malo nadograditi ovisno koliko Vam to dopušta ton Vašeg lica s obzirom da nanošenjem veće količine kreme nijansa postaje intenzivnija. Kad već spominjem nijansu, ona je žućkastog podtona i na licu krema djeluje kao da ste blago potamnili na suncu.
Sama tekstura me podsjeća na blagi piling s obzirom da krema, koja je dosta tekuća, u sebi sadrži sitne kapusle koje trljanjem pucaju i oslobađaju pigmente. Moram priznati da me malo iritira ta 'grubost' kapsulica i da se nisam na nju naviknula.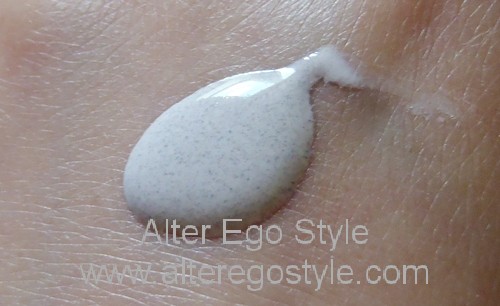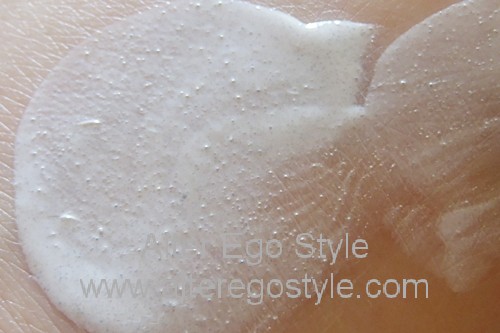 Jednom kad ovu kremu nanesete na lice, možete zaboraviti da ju imate jer je jako lagana, nije masna, niti svjetlucava. Sadrži SPF 12 i L'Oreal tvrdi da hidratizira Vaše lice 24 sata. Osvrnuti se na zadnju tvrdnju mi je teško, ali mogu reći da definitivno nisam primjetila da mi se lice suši ili da me zateže.
Smatram da je ova krema dobra ako želite blagu prekrivenost i prirodan izgled, no ukoliko ipak volite srednju do jaku, onda Vam se ovaj proizvod neće svidjeti ili ćete se morati više pograti s korektorom na mjestima gdje je to potrebno. Također želim napomenuti da ovo nije proizvod koji dugo traje i definitivno ne ostaje satima besprijekorno na licu.
Za 30 ml, koliko je pakiranje ove kreme, potrebno je izdvojiti 99kn, a najbolje ju je potrošiti unutar 12 mjeseci od otvaranja. Dolazi u dvije nijanse, fair skin tone i medium skin tone.
Mislim da ću ovo ljeto uživati u ovoj kremi i koristiti ju svakodnevno, a nakon mora, kad dobim malo boje i izbiju pjegice, možda uzeti i nijansu medium, ali kroz druga godišnja doba sigurno ne. Iako mi trenutno najsvijetlija nijansa ne odgovara jer sam još uvijek jako blijeda kad me sunce konačno dotakne mislim da će biti pun pogodak.
U akciji prije i poslije: