Basically,  pigment is a highly concentrated loose, very vibrant color powder. There are many different companies that make them, they come in different color, texture, finishes,… and there's also many different ways that you can use them. Pigments can accentuate and enhance your make up and similarly ruin your whole look too, hence one must use pigments carefully and in the right way. You can use pigments as highlighting powder, bronzers, blush or contouring powder. How to use your pigments in full potential? Keep reading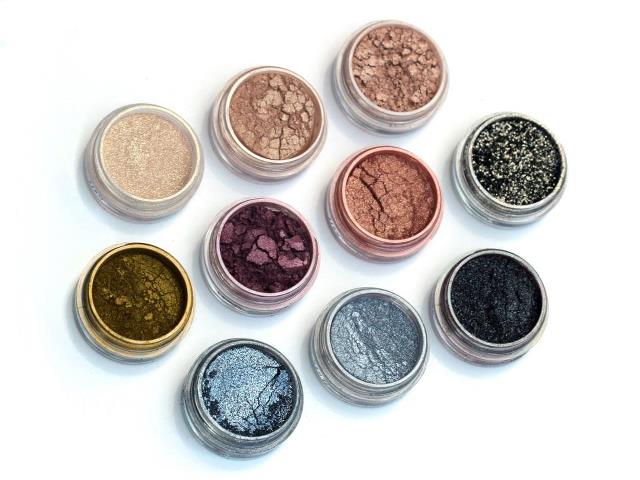 How to use pigments
1. Using pigments with a mixing media – like foundation, lip gloss, nail polish, hair products, water, Vaseline..
Chose a pigment that you want to use, take out the small amount of pigment on a clean surface. Depending on what mixing media you decided to use start with mixing the pigment with media.
For example, if I want to use a water for my mixing media – I like to get the brush wet instead of the actual product, and then from here (wet brush) pick up some pigment and apply where I want. On the picture below you can see the intensity in color with a mixing media and without (pigment on it's own).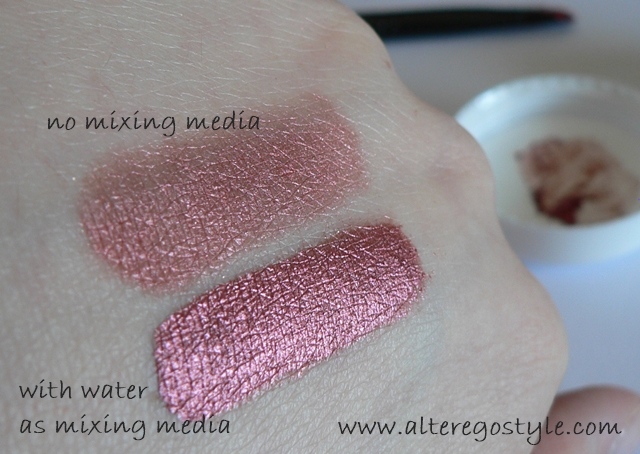 You can also mix your pigment with the eyeliner mixing media or even mascara mixing media to get new, vibrant color.
You can also mix your pigments with a moisturizer of foundation so you can easily do a dewy look on you skin without purchasing any new product – perfect tip for summer, right?

For a lip gloss it's a pretty much the same – take out the small amount of pigment on a clean surface then mix with clear or colored lip gloss and you made your own lip color.
Now with nail polish and using your pigment it gets a little tricky with that. You can use a clear nail polish, a colored one.. If you bought a nail polish just for this you should look for nail polishes that have two little balls in it. You can always put your pigment directly into the bottle and then roll it to mix up the color. Otherwise, you can mix your nail polish by pulling out some of the nail polish on clear surface, mix with pigment and than apply it with nail brush. Another great way is to use a clear or colored coat of nail polish on your nails, and before it's dries just tap some pigments on it (with old make up brush, or kids brush) dust off the extra and you can have real metallic finish nails.
This is a picture of white nail polish and glitter, and the tutorial is here. With pigments it's the same story. Sorry for bad photo.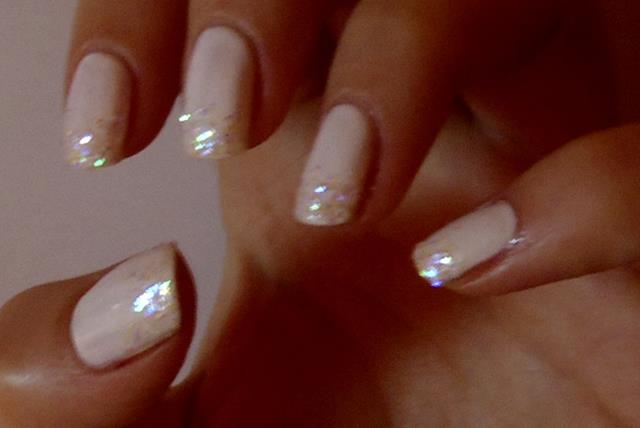 Pigments on hair, why not. Take some hair product in your hand (wax, gel, mousse,…) mix with vibrant pigment and apply to your hair. Be aware that this is easier for people with shorter hair, it can transfer into your clothes so chose where to put pigments. Good part is that it washes when shampooing your hair.
2. Using pigments without mixing media
What it means is that you can use any pigments on their own. For example, you can use pigments over black eyeliner or black eyeshadow for them to stand up more. I love to use pigments on beauty shoots as you can see on below, I used orange pigment over orange lip liner, and red pigment over MAC Ruby Woo. You can highlight your cheek bone, collarbone, under your brow bone,…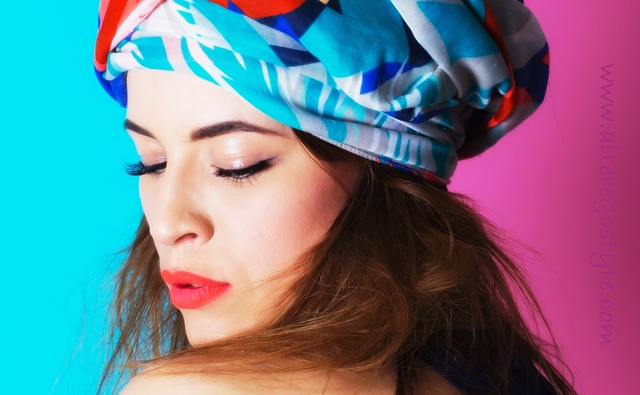 Some important tips for using pigments:
• Never forget to prep your face or eyes with a primer before using loose pigments.
• Get done with your eye make up first, so that the rest of the make up is not ruined with the pigment fallout.
• Mind the layers and applications. Pigments pack a lot of color, so be careful – pigments can clump too.
Hope you'll get some ideas here!
Martina, Alter Ego Style.

Related posts: